I've constructed top 100 lists before, but never prediction ones. There's added difficulty to deciding which players will be the best next season. But I think my list turned out better than ESPN's (DeRozan at 82 really got me). While making this list, I considered four things: stats (of course), eye test (also important), team success (good numbers on good teams mean more than great numbers on bad teams in most cases), and team value (how much value does the player have to their team). So without further ado, here's my prediction for the top 100 NBA players of 2021.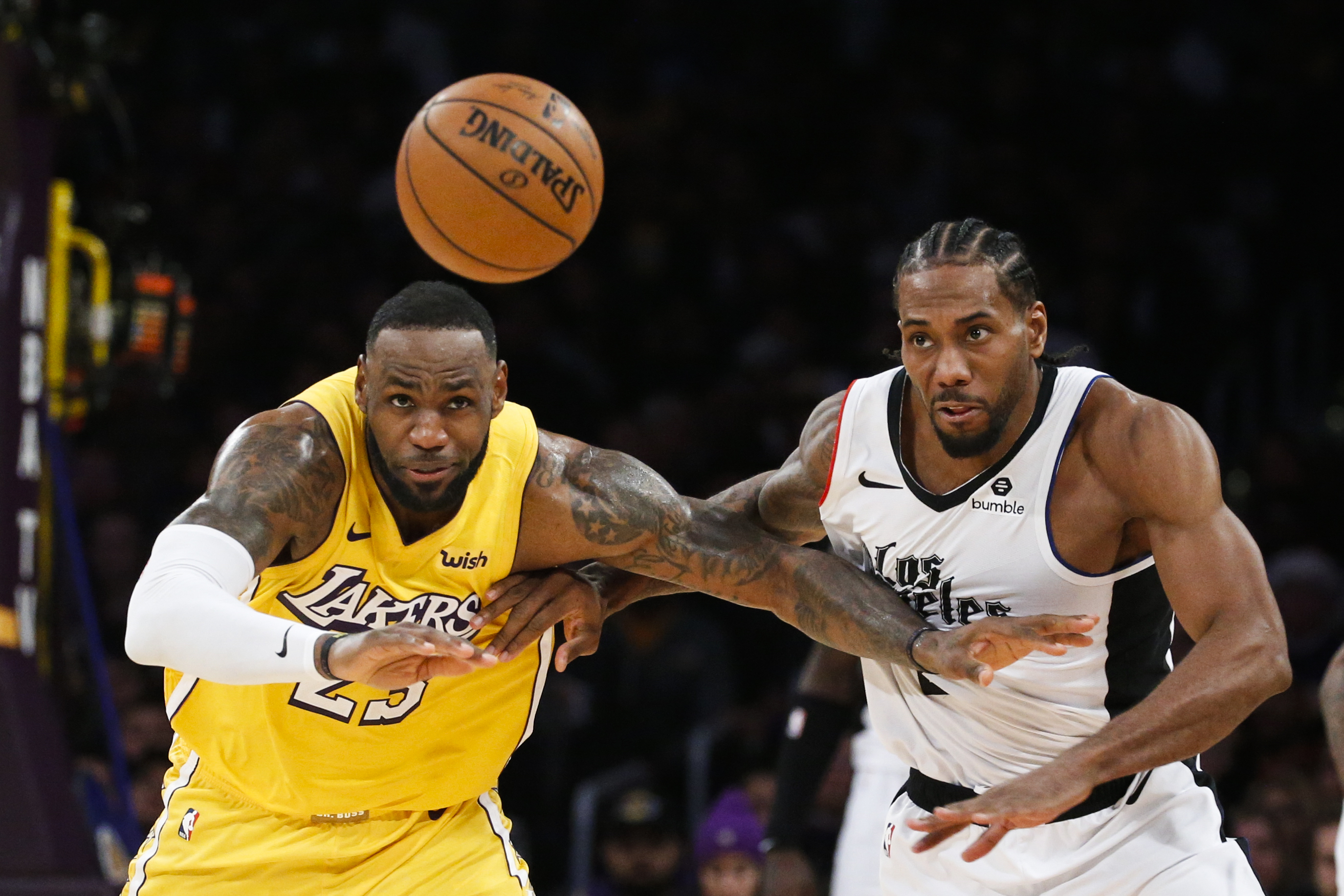 Honorable Mentions (110-101):
110: LaMelo Ball
109: Julius Randle
108: James Wiseman
107: Hassan Whiteside
106: Marcus Morris Sr.
105: J.J. Redick
104: Derrick White
103: Jarrett Allen
102: Ricky Rubio
101: Aaron Gordon
It was particularly difficult to place the rookies. For LaMelo Ball, his playstyle seems like it will be too inconsistent to crack the top list as a rookie. For Anthony Edwards, he likely won't put up numbers that will lift him to the top 100 (or even my honorable mentions). For Wiseman, who was closest to cracking the list, he just straight up wasn't good enough to make it. There were a lot of players that were worthy of an honorable mention. There were too many to give one to everybody. The only three guys here that I felt bad about leaving off were Allen, Rubio, and Gordon. All three would make the list for many people, just not for me.
100-90
100: Devonte' Graham
I was super close to leaving Graham off this list. But I couldn't. Last season he averaged 18 PPG and 7.5 APG. His efficiency wasn't great (38% FG, 37% 3P), but with more players to take pressure off him (Gordon Hayward, Ball, Terry Rozier), Graham's percentages will definitely improve. He could be top ten in three-point percentage this year, and if his numbers stay around 18 and 7 then he will be a top 100 player again.
99: DeMarcus Cousins
DeMarcus was tough to rank. He hasn't played basketball in over a year, and he was injury-ridden when he did. But in his first few preseason games for Houston, he's looked good. Even if he's only half of his former self, that's still really good (he used to be a top center, after all). I expect DeMarcus to help the Rockets out a lot. He fits well there. He can run pick-and-rolls with John Wall and James Harden, or stretch the floor a little during Harden isolations. Boogie earned his spot here.
98: Kevin Love
This may seem low. But Love just turned 32 this September. He's getting older, and most of his value for the Cavs will be as a mentor. His averages looked great last year (17 PPG, 9.8 RPG), but those numbers would mean a lot more on a contender. Of course, he'll most likely still start for Cleveland, but his numbers will probably decrease and he will waste away in Cleveland until his contract is up.
97: Myles Turner
Myles Turner is a good player. Why the Celtics didn't want him in return for Hayward is beyond me. Turner brings very good shot blocking, as well as the ability to score at all three levels. His playstyle is perfect for the modern NBA. But Myles needs a change of scenery in order for him to improve. That isn't his fault, but that doesn't change anything. For now, Myles will continue to fall down the list as others improve.
96: Lou Williams
This placement for Williams reflects the amount of talent in the NBA (I had him at 64th best after the 2020 season). Lou Williams is one of the best bench scorers in the NBA for a championship-level Clippers team. But that's it. He doesn't defend, and a shoot-first mentality (Ignore the five assists that he averaged last year. That's good, but Lou is definitely a shoot-first guy) isn't helpful on a team with Kawhi Leonard and Paul George. Lou might get traded this year. Where, I'm not sure, but he would probably have the most value on a team like Memphis or Chicago, teams looking to become competitive that could use the bench scoring and veteran presence that Williams brings. But whether he stays or goes, he will still be in contention for Sixth Man of the Year.
95: Lonzo Ball
Lonzo was one of the weirdest players to place. If he plays like he did last year, then he would probably fall just outside the top hundred. I expect him to improve, but I don't know exactly how much. I know he's already an elite playmaker and a great defender. He needs to improve his consistency this year. If he wants to keep shooting at a high volume (6 3PT attempts per game last year), he's got to shoot a higher percentage. I expect his volume to go down this year, with Zion Williamson and Brandon Ingram taking a lot of shots. Lonzo could lead the league in assists this year. He was originally higher on this list, but after I really thought about it, I couldn't give him the edge over the two young guys above him.
94: Brandon Clarke
I expect Brandon Clarke to take a jump this year. Last year, he averaged good numbers off the bench (12 PPG, 6 RPG, 0.8 BPG). This season, with Jaren Jackson Jr. missing some games early, he'll begin the season as the starter. That will give him some good experience. He can score from all levels, and will likely improve as a shooter. He should also improve as a defender. He was an excellent shot blocker at Gonzaga, and will probably start blocking at that level again soon. If the Grizzlies make the playoffs this season, Clarke will likely be a big part of that. BC will cement himself as a top member of Memphis's young core in 2021.
93: Dejounte Murray
Dejounte has been good for a couple years now. He made an All-Defensive team in 2018. He's improved his efficiency every year of his career. If he stays healthy, this will be Dejounte's year to prove himself as one of the best young guards in the NBA. He won't get the full reigns of the team as long as DeRozan and Aldridge are in San Antonio (which might be until the trade deadline), but he'll start the improvement this year that will lead to his big jump in 2022. I originally had Murray below Lonzo, but I changed my mind. I believe in Dejounte. (Lonzo fans, please don't get angry. I'm only a Spurs fan because of DeMar, so there's no bias here).
92: Davis Bertans
Davis Bertans had a great 2020 season (15 PPG, 42% 3PT on high volume), and he got paid because of it. It's a good thing Washington paid him, too. His fit alongside Russell Westbrook is immaculate (that's maybe an exaggeration, but it's a really good fit). Imagine Russ driving to the hoop at full speed like usual, getting doubled, and kicking out to a wide-open Bertans. Wide-open Bertans. Cha-Ching. Bertans could shoot 48%+ from three. That's the only reason he's on this list, though. If he was even an above average defender, he could be top 75. But he's not, so he's left down here.
91: Serge Ibaka
Serge was a great pickup for the Clippers. He brings finishing, shooting, and defense all at high levels. He's a much better fit for LA than Montrezl Harrell was. Serge would be higher (at least higher than Montrezl) if I didn't expect him to decline a little (number-wise). Kawhi will be happy to have Serge back. At this point, we know what Serge Ibaka does on the court, and what he does is good enough for a placement on this list.
90: Mitchell Robinson
Mitchell Robinson is one of the best shot-blockers in the NBA today, and strong defensive anchor in general. The problem is he doesn't really do anything else. Mitchell Robinson's growth is being stunted in New York. He would grow so much offensively if he played with a good point guard. But New York missed out on Chris Paul, so Mitchell will be stuck catching lobs from Elfrid Payton again (not a knock on Elfrid, he's a good passer. Just not CP3 level. Obviously). Of course, Mitchell led the NBA in field goal percentage last year (74%), but on five attempts. Most seven foot centers with wingspans like Robinson could shoot that well on Robinson's shot attempts. So Mitchell Robinson is good, but his limited game holds him back from being higher this season.
89-80
89: Clint Capela
Clint Capela will fill Atlanta's center hole. He, as Mitchell Robinson before him, has a limited offensive game, but the difference is that Clint has a good playmaker. He's had one his whole career (James Harden, Chris Paul, Westbrook for half a season), and Trae Young doesn't change that. Plus, Atlanta's entire starting lineup can stretch the floor (Young, Bogdan Bogdanovic, De'Andre Hunter, John Collins), so Capela's lack of even a mid-range jumper won't be a problem. Capela is also a great rebounder, as well as a good defender. He will be a big help for a Hawks team trying to make the playoffs.
88: Draymond Green
Yes, I admit, this is low for Draymond. I just have a lot of trouble believing he could come back after his terrible 2019-20 season. I understand that Draymond is a perfect glue guy, but apparently he's only that when he's playing with Stephen Curry and Klay Thompson (KD too). Draymond kinda got exposed last year. So, his numbers will probably look better than they did last year, especially his playmaking numbers (apparently good passers need good players to pass to. I personally think that's false, because freaking Christiano Felicio could average 7 assists if he was passing to prime Klay Thompson). Even a partial return to form for Draymond leaves him at 88 on my list.
87: LaMarcus Aldridge
Here's another older power forward who I expect to take a step back this season (LaMarcus, Draymond, Love). LaMarcus has been the definition of consistency his whole career. He hasn't averaged below 17 PPG since his rookie year. He's been one of the best mid-range scorers in the league for that whole time. Now, LaMarcus has added a three point shot. That's what's keeping him valuable. He and Kevin Love are in a similar boat, really. They play similarly. The advantage for Aldridge is that the Spurs will be better than the Cavs, and if Aldridge gets traded to a contender, his value will increase. LaMarcus Aldridge is past his prime, though, and I think this is the year his play takes a hit. He will probably bring similar value to Myles Turner this year, as a 3-and-D center (especially if he ends up with a contender).
86: Will Barton
Will Barton is a jack-of-all-trades forward. He can shoot the three (37% 3PT last year), finish at the rim, playmake pretty well (4 APG last year), and Barton is a great defender. He's been a perfect fit for Denver the last few years, and I don't expect that to change in 2021. Denver will look to make another deep playoff run this year, and Will Barton's play will be a huge part in that. I would be surprised if Denver decided to bench Barton instead of Paul Millsap in order for Michael Porter Jr. to start (This would be a bad choice. Barton has to start so he can guard guys like LeBron and Kawhi, because MPJ certainly can't). Will Barton is one of the most valuable role players in the NBA, and he will continue to show why this year.
85: Marvin Bagley III
It was hard to judge where to put Marvin Bagley on this list. He only played thirteen games last year, and he didn't even start every one. Poor Marvin. In his rookie season, where he played 60 games, he averaged 15 PPG, 7 RPG, and even shot 31% from three. If he stays healthy (and that seems to be a big if) this season, I expect him to build off of those numbers and improve. Averages of 18 PPG, 8 RPG, and around 30% from three again would be really good for Marvin Bagley. I really think he can do it. After all, he was the second-overall pick in 2018 (that was a little high, but he still has top five potential in that draft). If Marvin can average the improved numbers I mentioned three sentences ago, that will earn him a top ninety placement on this list.
84: Duncan Robinson
Duncan had a great 2020 season as an undrafted second-year player getting his first major player time. Duncan is purely a shooter. Why is he in the top one hundred, you may ask? 45% on high volume from three makes Duncan one of the best (if not the best) three point specialists in the NBA (that doesn't include guys like Stephen Curry and Damian Lillard. They aren't specialists). He was a key player in Miami's playoff run in 2020. He sucked on defense though. He's really bad on that side. But, if he can become (at least) an average defender in 2021 (I would hope he could, I'm sure Jimmy Butler is helping him do that), then he will earn himself not only this spot on my list, but also a very long NBA career.
83: Josh Richardson
It was just three years ago when Josh Richardson led the Miami Heat in scoring. Now on his second team since then (He was traded to Dallas from Philly this offseason), Richardson won't bring that type of scoring (especially with Luka Doncic (a really good scorer) and Tim Hardaway Jr. (a high volume shooter who will then obviously score) on his team). But Richardson still brings very valuable 3-and-D play. He will be more useful in Dallas than he was in Philly. Richardson will probably be the guy guarding the LeBron's of the league (unless the Mavericks start Dorian Finney-Smith and trust him with those assignments), and Dallas didn't have a player who could do that last year (Finney-Smith is good, but not that good on defense). Richardson will be a valuable starter for a Dallas team looking to win.
82: Bogdan Bogdanovic
As a Bucks fan, I'm pretty disappointed that the Bogdanovic trade fell through (DiVincenzo's good, but Bogey is better. After all, Donte isn't even an honorable mention on this list). Bogey is a great scorer. He is old for a fourth-year player (28), so he likely won't ever develop into an All-Star, but he still has room for improvement. Atlanta got lucky by signing Bogey, and will benefit greatly from it. Bogdan is a great fit alongside Trae Young, and could shoot 40% from three this season. He is an average defender, so his main value does come on offense. But that offense is good enough to land him at 82 on my list.
(Note: ESPN had DeMar DeRozan at this spot on their list. Looking at the players behind and just ahead of this spot, we can all agree that ESPN disrespected DeMar, right?)
81: Buddy Hield
After failing to trade him, Sacramento will now have Buddy for another season. But I think Buddy will be content with the Kings this year, and a happy Buddy who is starting basketball games can average 20 on 45% from three (he's a high volume shooter too). And even if Buddy would be more valuable on another team, the type of production he puts up is valuable to any team. I don't think the Kings make the playoffs this year, so Buddy's numbers could be considered empty. But no one says De'Aaron Fox's numbers are empty. Now, I understand De'Aaron is a lot better (which this list reflects), but it would be disrespectful to Buddy to say his numbers are bad. They're really not. They're at least worth the 81st spot on this list.
80: Montrezl Harrell
If you read my award prediction article, you know how I feel about Montrezl. If you haven't, I'll sum it up for you (or at least the parts that apply to explaining why he's good. I'll leave out the part where I rip on him for winning 6MOY last year). Montrezl put up good numbers last year for the Clippers (18 PPG), but then fell off in the playoffs (10 PPG). I expect him to be able to average a similar amount of points this year, while hopefully improving his efficiency considering LeBron will be passing him the basketball. Montrezl is lowkey a snake for joining the Lakers (he's not a snake for leaving, he's a snake for leaving and joining the Lakers), but that doesn't mean he's a bad player. In fact, Montrezl is good, and will be great coming off the bench for the Lakers as they try to repeat.
79-70
79: Michael Porter Jr.
Again, if you read my award prediction article, you know what I think about MPJ. In summary, I think he's overrated. I think he's a bad defender and a shot chucker. But I also understand that he's a good player and has star potential. He'll likely start for Denver this year (hopefully at the four instead of the three), and will be given the green light to shoot like he did in the playoffs (which means every three point opportunity he sees. Every single one). But he will probably put up around 17 PPG and 7 RPG, and assuming he improves on defense lands him in the top eighty in the NBA.
78: Steven Adams
Players like Steven Adams are starting to become obsolete. But Steven Adams is really good at what he does. He rebounds, defends, and finishes well, and even passes decently (which is a huge plus for a center). Steven even has the most impressive shot of the 2019-20 season, with his baseball toss shot from behind half court. Another thing that Steven brings is intangible, which is how good of a teammate he is. Steven is super unselfish. One example of that is how he let Westbrook get the majority of rebounds during their time as teammates. Video proof of Steven being a great guy is when he saves Mason Plumlee from a scary fall instead of scoring. Steven's a really likeable dude. He is also, of course, good at basketball, which is why he is ranked 78th on this list.
77: Norman Powell
I've typed normal instead of Norman so many times while trying to type Powell's name. I'm not even sure how. But Norman is far from normal. He's stormin' good. (Get it, like his nickname? Stormin' Norman? I know that wasn't funny). He's been underrated for the last few seasons. He scores at all three levels as an athletic finisher and a great three-point shooter. He's also a great defender. Norman has been a big part of what Toronto does for the past three seasons, and will be that again this year. It's time to stop sleeping on Norman Powell.
76: Dennis Schroder
Dennis Schroder is a good basketball player (well, no really, he's in the NBA. But you know what I mean. I was just looking for a way to start this paragraph). The fact that the Lakers picked him up by giving up Danny Green and a second-round pick is astounding (Sam Presti knows what he's doing, but it's still wild). Now, we all understand Alex Caruso is the best player to ever look at a basketball, but he will have to sacrifice this year and let Dennis Schroder start. Being serious, Schroder will be the starting PG for the Lakers, and he'll be a great fit too. He'll take pressure off LeBron as a ball-handler. Schroder can score well, playmake well, and defend well, and the combination of those things, as well as the value he brings to the Lakers, land him just outside the top 75.
75: Collin Sexton
It feels weird putting a guy who averaged 20 last year all the way down here. But when it comes to empty stats, Collin Sexton is a real example. He's a good scorer, but Cleveland's lack of shot creation (and offense in general) inflates his production as the only guy in Cleveland who can create his own shot. On a good team, Collin Sexton could probably average 15 PPG, and 4 APG. This year, he'll probably average 21 PPG and 3 APG. Those numbers are top 75 worthy, even if it's literally number 75.
74: Tyler Herro
This is probably overrating Tyler a little. Everybody is doing that nowadays. But Tyler is good, and I think it's reasonable for him to end up in the top 75 next season. After all, Tyler is a bucket. He's a great scorer who could average 18 PPG this year if Duncan Robinson comes off the bench. If Herro comes off the bench, he could contend for 6MOY. Tyler also has the intensity (and mentor in Jimmy) to become a great defender. He can definitely become an above average defender this year. Tyler Herro has All-Star potential, and he will take the first (regular season, we all know he went off in the playoffs last year) step to becoming that in 2021.
73: Eric Bledsoe
As a Bucks fan, I don't know how to feel about Eric Bledsoe. He's an excellent defender (He made an All-Defense team in 2020), but his offense is wishy-washy. 15 PPG isn't bad, but his shot selection is always questionable, especially on jumpshots. He takes the weirdest stepback/pull ups. He'd be better offensively if he shot less, because he is a great finisher for a guard because of his strength. He also doesn't show up in the playoffs (good thing the Pelicans won't make the playoffs). I expect he'll be a sixth man for New Orleans, which should be a better role for him. Even though I just wrote a paragraph about how Eric Bledsoe is a questionable player (I had to do it. As a Bucks fan, I needed to get it off my chest), he's still a good player.
72: Andrew Wiggins
Wiggins had always been overrated and underrated at the same time. He obviously didn't become the superstar he was supposed to be, but he's not a bad player. He must feel a lot of pressure to be better, which leads to him having superstar shot selection (that means questionable shot selection). Wiggins to Golden State is a win for both sides. Wiggins, now having the (spoiler alert) best point guard in the league in Stephen Curry to take all the shots means Wiggins can get good looks off the catch (of course, he can still create his own shot). His efficiency will likely improve a solid amount this year. Though time has definitely run out on Wiggins being the next LeBron, he can still be a good player, and I think he's worthy of the 72nd spot on this list.
71: Brook Lopez
Brook Lopez has revived his career the last two seasons with the Bucks. For a guy who made his only All-Star game as a post scorer, he's added a good three-point shot which can help him stay relevant. He's also the anchor of a top defensive team (2.4 BPG in 2019-20), which is why he made an All-Defensive team in 2020. The Bucks will be a top team again this year, and if Brook can shoot 35% from three and block two shots per game again, then he'll earn this spot on the list.
70: Derrick Rose
Derrick Rose is one of the most loved players in the NBA (Behind Caruso, Boban, Tacko), but he is also really good. After all, he was the 2011 MVP (making him the youngest to ever do it). Though injuries ruined a career that could have put Rose as one of the greatest point guards ever, he's still a very productive player. He'll likely average around 18 PPG and 7 APG this season off the bench for Detroit, which will land him in the 6MOY race (check out my award prediction article). And if he gets traded to a contender, those numbers will have even more value. That value lands him just inside the top 70.
69-60
69: Kelly Oubre Jr.
Kelly Oubre is underrated. His play for Phoenix last season (19 PPG, 6 RPG, 1 SPG) was really big for them. The Suns capitalized on his value by flipping him for Chris Paul. After a second trade, Kelly is now in Golden State, where he will be really good. With Klay Thompson injured, Oubre's numbers could look the same as last year's, but doing it for a playoff team adds more value to the numbers. He can score and defend. And he'll be the 69th best player in the NBA next year.
68: Evan Fournier
Evan Fournier has been a big part of Orlando's offense since he was traded there in 2014. He brings shooting, off the catch or off the dribble. He could be a little higher on this list if the Magic were better. His numbers have always looked good, but they're somewhat empty because of Orlando's mediocracy. Nevertheless, Evan Fournier is still a bucket. And that's earned him a top 70 nod.
67: Robert Covington
Portland picking up RoCo was one of the best moves this offseason. He'll make a big impact in improving Portland's defense (Terry Stotts is kind of a bad coach though, so part of fixing the defense is in his hands). Robert Covington is one of the few players in the NBA who can legitimately guard anybody. He plays great on-ball defense, steals the basketball (1.6 SPG in 2019-20), and blocks shots (led the Rockets in blocks with 2.2 per game after the 2020 deadline). He's also a solid shooter (32% from three on 5 attempts in 2019-20), but he can be a little streaky (hence the percentage). But it's the defense and the value that he'll bring to Portland that lands him at 67.
66: Jonas Valanciunas
Jonas was a top 15 (maybe even top 12) center in 2019-20. He was a great fit in Memphis, and will be again (although I expect them to go younger at the five soon) in 2021. He can block shots (1.1 BPG in 2019-20), rebound (11.3 RPG in 2019-20, which was top 10 in the NBA), and even stretch the floor (35% in 2019-20). Jonas can do it all, and will be a big help in Memphis attempting to make the playoffs in 2021.
65: Goran Dragic
This may seem low for a guy who was a top scoring option for the Heat in the 2020 playoffs. I find it difficult to expect Dragic to maintain that production this year. For one, he turns 35 in May. He'll also likely give up some shots to Tyler Herro and Duncan Robinson. Dragic will probably take more of a playmaking role in 2021, but if his numbers end up around 15 PPG and 7 APG, that's a win for Miami. A combination of those numbers and the veteran leadership will add a ton of value for the Heat, and that lands him in the top 70.
64: Bojan Bogdanovic
Bojan can really score the basketball. After a great 2018-19 campaign where he took over Indiana's offense after Oladipo's injury, he signed a big contract with Utah. He brought his scoring right away, averaging 20 PPG and making a couple game winners during the season (including one against the Bucks). He'll probably bring similar scoring numbers this season, unless Donovan Mitchell averages 30 (which I doubt will happen). Any 20 PPG scorer on a competitive team earns themselves a spot in the top 65.
63: Christian Wood
Wood looked really good for Detroit after the Drummond trade, and he was rewarded for that play with a big deal from the Rockets. The big question for Wood is if he can maintain that play with a competitive team (well, if Harden is traded and who Houston would get back will determine if they are competitive, but if Harden stays Houston will compete). I honestly think it was a bit risky for Houston to pay Wood like that, but if numbers look like last season, then he'll earn himself this spot as a big who can stretch the floor and protect the paint.
62: Tobias Harris
Tobias wasn't a great fit at SF for Philly last year, but he'll likely slide back to his natural four spot this year (which will help hide his below average defense). Tobias was Philly's number one shot creator in 2020, and will do that again this year (unless Ben Simmons comes out shooting jumpers). He was a large part of the Clippers offense for a few years, and he brings that for the Sixers too. Tobias will always be a solid offensive contributor, and that output lands him at 62.
61: Danilo Gallinari
Gallinari is another forward who was a big part of the Clippers offense for a few years. He also made a big impact for OKC in 2020, averaging nearly 20 PPG (19.8, to be exact). His scoring will go down some this season in his bench role for Atlanta, but his efficiency will increase with less offensive pressure. As I mentioned in my award prediction article, I think he will be in the 6MOY race. He'll be good in Atlanta, landing him just outside the top 60.
60: Andre Drummond
Andre Drummond is underappreciated in my opinion (check out my article on Bradley Beal for the difference between underrated and underappreciated). He's the best statistical rebounder of the last five years (leading the league 4 out of 5 times), he gets steals and blocks (2 SPG, 1.7 BPG in 2019-20. More steals than blocks is surprising, but it shows Andre's value on defense), and he puts up points. He is even beginning to add a three pointer. He shot 29% in 2019-20, and if he could shoot 35% this season (based on the footage I've seen, he seems to be capable of doing so), that would be huge for Drummond's career. I think he can definitely shoot 33%, and combining that with his rebounding and defensive play, he gets the 60th rank on this list.
59-50
59: Spencer Dinwiddie
As Brooklyn's starting point guard last season, Dinwiddie averaged 20 PPG and 7 APG. Those are really good numbers, and they're even better when you consider that Brooklyn made the playoffs. Though he won't average those numbers this year (At least as long as Kyrie stays healthy), he could still average 17 and 6. I have him winning 6MOY this season, and being that productive for a championship caliber team earns him a spot in the top 60.
58: Caris LeVert
Right after Dinwiddie comes his Nets teammate Caris LeVert. Caris is a younger player (26) who has shown lots of potential as a great scorer (including his 50 point performance against Boston last year). He'll be a key contributor for Brooklyn as they try to win the championship. He will probably average 18 PPG again this year, and he will also be a good defender. That puts him as one of Brooklyn's four players in the top 60.
57: Blake Griffin
Blake was difficult to place, because I have no idea how he will play. If he plays like he did two seasons ago, he would be higher. If he plays like he did in 2020, he wouldn't make the list. I think he'll come back kind of in the middle. In his first few preseason games, he's been a triple-double threat. That's a good sign for Blake and Detroit. It's unlikely Blake gets traded this year because of his contract, which will make his numbers less valuable, but he still earns himself a spot in the top 60.
56: T.J. Warren
The bubble god himself. T.J. Warren was Indiana's leading scorer in Victor Oladipo's absence last season (Bojan Bogdanovic-esque) averaging 20 PPG, and winning co-Bubble MVP honors. He doesn't do too much besides score though. He's an average defender. However, he's still just 27, and improvement can still come during the prime of Warren's career. Even if he doesn't improve, he's still good enough for the 56th spot.
55: OG Anunoby
Here's my kinda risky pick for this list. It's not too risky though, because OG is really good. As I mentioned in my award prediction article, OG will fill his Kawhi Leonard comparisons if he can improve his shot creation. But even if he doesn't do that this year, he can still score at all three levels, and he is an All-Defensive level player. He's the perfect all-around small forward. That earns him the 55th spot on this list.
54: Marcus Smart
Marcus will be Boston's starting SG this season. He'll be better as a starter than off the bench, because he's a glue guy. When you think of Marcus Smart, you think of defense. He'll make an All-Defensive team again this season. He's also improving on the offensive end. He even had a game where he made 11 3's in a game last year. Marcus Smart just adds competitiveness and pure hustle. He is who Patrick Beverley thinks he is. Marcus Smart is the 54th best player in the NBA.
53: Gordon Hayward
Gordon Hayward will probably play at the level he did 2017, when he made an All-Star game. He won't make an All-Star game this year (because Charlotte won't be that good), but that doesn't mean his numbers will be meaningless. How competitive Charlotte is will ride on how well Gordon Hayward plays. He will close games for Charlotte. Gordon Hayward is another do-it-all forward, and he landed himself just outside of the top 50.
52: Malcolm Brogdon
Malcolm Brogdon is pretty underrated. He shot 50/40/90 for the Bucks in 2018-19, and built off his numbers (though his efficiency went down) as a bigger part of the offense in Indiana. He averaged 16 PPG, 5 RPG, and 7 APG last season. Malcolm is a consistent type of player, so I expect him to put up similar numbers next year. If Indiana wants to make the playoffs, Brogdon will have to make a jump. Even if he doesn't make a jump, he's still good enough to land at 52nd.
51: Jaren Jackson Jr.
Triple J will miss the beginning of the season, but when he comes back, he'll be great. Jaren does it all. He scores at all three levels (despite an unorthodox jumper), and he's also a great defender. He averaged 1.6 BPG last year. Jaren Jackson will have to make a jump if the Grizzlies want to make the playoffs. I think he's gonna do it. I think Jaren's numbers will look like 19 PPG, 5 RPG, and 2 BPG. Triple J is a top five player from the 2018 draft, and this ranking reflects that as he falls one spot outside the top 50.
50: Fred VanVleet
Freddy got paid this offseason. He deserved it. He's really good. He averaged 17 PPG, 4 RPG, and 6 APG in 2019-20. I think his numbers will look like 18 PPG, 4 RPG, and 7 APG this season, and he will average around 2 steals again. Freddy is also a great on-ball defender. Fred won't be the top guard on the Raptors this season, but he'll still be great regardless. Fred has proven that he is a top 50 player in the NBA.
49-40
49: Jusuf Nurkic
Nurkic proved himself as a top ten center in the NBA after a bubble performance where he averaged 18 PPG, 10 RPG, and 4 APG. He also blocked 2 shots per game, and even showed the ability to hit the three. Although those numbers were just over 8 games, they are still really good. Like elite numbers (for a center). Nurkic will be a large part of Portland's success this season as they push for a top five seed in the West.
48: Victor Oladipo
Victor Oladipo was in the same boat as Blake Griffin for these rankings. Oladipo was a top shooting guard in 2018. Last year, coming off an injury, he wasn't good. Indiana's playoff chances are dependent on how Oladipo plays. I think Oladipo will play how he did in 2018-19 before the injury, so he'll average around 19/5/5 while playing great defense. That lands him just inside the top fifty.
47: John Collins
John Collins had a really good 2019-20 season that went unnoticed because of his suspension. He averaged 21 PPG, 10 RPG, and 1.5 BPG while shooting 40% from three. Those are very good numbers. If can average numbers like those again, John Collins could make his first All-Star game this season. JC is the real deal. That's why he's in the top fifty on this list.
46: Kristaps Porzingis
Kristaps's best season was in 2018, where he made an All-Star game for the Knicks. Then he got injured and missed the whole 2018-19 season. Porzingis had a good first year in Dallas (20 PPG, 10 RPG, 2 BPG), but I don't think Porzingis will ever overcome injuries. He's missing the first part of the 2021 season with a knee injury. When Porzingis does play, he's really good (which is why I have him here), but it's hard to rank him higher when he misses a lot of games.
45: DeAndre Ayton
This will be the year Ayton takes a big jump to become a borderline All-Star player. He's gonna (as I mentioned in my award prediction article) benefit a ton from playing with Chris Paul. Ayton can finish great at the rim, defend the paint at a high level, and he's even developed a little bit of a three pointer. Ayton will be a top 50 NBA player, and I'm excited to watch him play this year.
44: Shai Gilgeous-Alexander
Here's another player that I think will be in the MIP race. This will be a growth season for Shai as he becomes a number one option. Shai will have pressure to perform, but there won't be any pressure to win games for Shai. SGA will probably average around 21 PPG this year. He's really good. He'll be a top shooting guard one day.
43: De'Aaron Fox
De'Aaron Fox is one of the guys from the 2017 draft class who got an extension this offseason. He's the only one who hasn't made an All-Star game. De'Aaron will need to play for a good team to make an All-Star game in the West (no team coached by Luke Walton will be good), because there are a lot of young guards trying to make an ASG this season (Booker, Mitchell, Morant, Shai, Jamal). But De'Aaron is a great finisher, playmaker, and defender, and a solid 3PT shooter. That lands him at 43.
42: Domantas Sabonis
Sabonis is coming off an All-Star appearance in 2019-20. He probably won't make an All-Star game again, but he'll probably be a borderline guy this season. He will put up numbers around 18 PPG and 12 RPG, which are really good, and he's also working on a three-pointer. Sabonis is a really solid big, but Indiana will need to be really good for Sabonis to be ranked higher than this.
41: C.J. McCollum
We know who C.J. is at this point in his career. He'll probably never make an All-Star game, but he'll always be in conversations. He's a 20 PPG scorer who can take over games when Damian Lillard is off his game (which isn't often). He's a below average defender and an ok playmaker. But anyone who can get buckets like C.J. deserves a spot in the top fifty players in the NBA.
40: Nikola Vucevic
Vucevic has solidified himself as a top ten center for this season. He can give you 20 points. He can give you 10 rebounds. He can block a couple shots for you. He's the Magic's best player. The problem is that no team trying for a championship can have Vucevic as their best player. He's a third option type of guy. But the Magic are competing to make the playoffs (I don't think they'll do it), not competing for a championship. So Vucevic's versatile play lands him in the top forty.
39-30
39: DeMar DeRozan
I've heard plenty of people call DeMar DeRozan bad (ESPN included because of his placement on their list). How is 22 points, 6 rebounds, and 6 assists bad? Seriously! Plus, DeMar shoots 50% from the field. As a wing. That's elite. The knock on DeMar is always his three point shooting. He would obviously be a lot better if he could shoot the three, but his numbers are still great. In his first two preseason games, I'm pretty sure he's been 1-1 from three in both. Maybe DeMar will come out and shoot 30% from three this year. Even if he doesn't, DeMar is worthy of this placement on my list.
38: Kemba Walker
Kemba Walker missed a lot of time last year. He'll also miss the beginning of this season. Kemba's knees are becoming a problem for him. He'll be the third best player on the Celtics this year behind Jaylen Brown and Jayson Tatum. Kemba is always a bucket, but I think he'll (when he actually plays games) be more of a playmaker this year and let Brown and Tatum take over. Kemba seems to be a really good dude, and he's definitely unselfish. This may seem pretty low, but Kemba probably won't be an All-Star this season.
37: Zion Williamson
Zion is extremely hyped up by the media (19th best player next year? Really ESPN?), making him somewhat overrated in my eyes. I need him to do what he did in 20 games last year in 82 this year. He probably won't even play 82 games this year. I think Zion will be one of those guys who will always have injury problems. Zion is still good though. I think his numbers will look like 19 PPG and 7 RPG. Those are good numbers. He'll help the Pelicans try to be competitive. But anyone who thinks Zion is the best player on the Pelicans is kidding themselves.
36: Jrue Holiday
Jrue hasn't made an All-Star game since 2012. This is his chance to do it again. I don't think he will (there are a lot of guards looking for a spot this year, including Trae Young, Ben Simmons, Jaylen Brown, Zach LaVine, Kyrie Irving, Bradley Beal), but he could surprise some people. He is an elite defender. He's really good. He's also a great playmaker, and a good scorer as well. He's such an upgrade over Eric Bledsoe. As a Bucks fan, I'm excited to see him play. I don't think he'll disappoint.
35: Rudy Gobert
Rudy Gobert is overrated. He's obviously an elite defender. Top 3 paint defender in the NBA. Excellent shot blocker. But what else does he do? His offensive output is similar to every other center that gets his playing time. For a two-time DPOY he can't defend on the perimeter. He doesn't playmake (even though most centers don't). Anyone who thinks Gobert is a top 25 player in clowning themselves. Gobert's paint defense is so good that it carries him to the 35th spot.
34: John Wall
John Wall has looked pretty good in his first few preseason games. He won't be dunking like he used to, but he can still playmake at an elite level, still finish at the hoop, and he is a decent three point shooter. He can also defend very well. If Wall can put up numbers of 18 PPG and 10 APG this year while being a good defender, he'll definitely be a top 15 point guard in the NBA next year.
33: Kyle Lowry
This is going to be a regression season for Lowry. Not a huge regression, but a little one. He's super unselfish, so he'll probably let VanVleet and OG take big steps forward. His numbers will likely look like 16 PPG and 9 APG. He'll still be in the All-Star hunt. He'll still be a really good defender. He'll still be a winning player. Kyle Lowry is a very good point guard. This is just one of Kyle Lowry's last All-Star level seasons.
32: Ja Morant
Ja Morant is going to take a jump this season to a top 12 PG in the NBA. He'll probably average around 20 PPG, 5 RPG, 8 APG this year. Those are really good numbers for a second year guard. Ja could be in the Most Improved race this year (I personally don't have him doing so, but since he's a big name, he probably will be up there). Ja will also be in All-Star conversations, but I don't think he'll make it because the Grizzlies won't make the playoffs. But if they do, I bet Ja could be an All-Star. Either way, Ja Morant is still good enough to be just outside the top thirty next year.
31: D'Angelo Russell
D'Lo and KAT will be a crazy offensive duo next year. D'Angelo could average 25 PPG and 5 APG. He is a walking bucket. The Timberwolves won't be competitive next season, but D'Lo will be competitive. ESPN has him in the 60's on their list, which is super disrespectful. Even if he doesn't make an All-Star game, he'll still show that he is good enough to be one spot outside of the top thirty in 2021.
30: Zach LaVine
The Bulls will be trying for a playoff spot next year. Will they do it? Unlikely. But Zach LaVine will continue to be an absolute bucket. I disagree with the people that say his numbers are empty. The numbers obviously don't have winning value, but he's no Collin Sexton. Zach LaVine is very talented on the offensive end. He is one of the best dunkers in the NBA, and he can shoot (remember his 13 3PT game last season? Yeah. Elite). The only thing holding LaVine back from an All-Star appearance is defense. He could be a better defender if he tried to. It's probably hard to motivate yourself to play great defense when you're already carrying the offense of a bad team. But LaVine is a top thirty player regardless.
29-20
29: Jamal Murray
Jamal Murray had an unbelievably good 2020 playoffs. He was a top five player in the playoffs (LeBron, Jimmy, and AD are the only players that played better than Jamal in the playoffs). I just need Jamal to do it in the regular season. I think he will be up there in the MIP race. He needs to average 20, improve on defense, and make an All-Star game to prove himself to me (the first two are possible, the ASG will be difficult). But Jamal will most likely finish as a top ten point guard and the 29th best player in the NBA next season.
28: Jaylen Brown
Jaylen Brown is the real deal. This is a year where he can make his first All-Star appearance. He's a super defender. He's an excellent offensive player. He will be the second best player on the Celtics. He'll start at SF this season, and he won't even have to guard the other team's best player because Tatum can do it too. Jaylen can average 22 PPG, 5 RPG, and 3 APG. Those numbers and elite defense? All-Star level player, and definitely a top 30 player in the NBA.
27: Khris Middleton
Khris was basically 50/40/90 last year. He was super close (49% FG, 41% 3P, 92% FT). It's hard to replicate efficiency like that, but he will still be efficient. He's the Bucks shot creator, and he's elite off the catch too. Middleton is also a good defender. He may or may not make an All-Star game this year, we'll have to see, but he's definitely capable of doing it. Middleton's only struggle is playoff performance, but he isn't Bledsoe bad in the playoffs. Middleton is worthy of this spot. (Or maybe I'm being a biased Bucks fan, but he's seriously good.)
26: Pascal Siakam
Pascal wasn't ready to be the number one option on a competitive team. Just look at his playoff stats from last year. They're not that good. Whenever I watched the Raptors in the playoffs, I saw him struggle. Now that he has experience, he should be better this season when it matters. He was good in the regular season last year, he'll be an All-Star again this year. I just need Siakam to perform in the playoffs for him to crack the top 25 (he performed in 2019, but it's different now that he's the number one option).
25: Bam Adebayo
Bam is a great all-around center. He had a great 2020 playoffs. He is an elite defender, can score in the paint and the mid-range, and he's a great playmaker for a center. He's the new Giannis stopper (now that Al Horford fell off). He'll be an All-Star again, probably make an All-Defensive team, and help the Heat try to make it back to the Finals. He will be top 25 next season, and even higher in future seasons. Bam is special.
24: Brandon Ingram
Brandon Ingram is the best player on the Pelicans. In order to be a best player on a championship team, the most important thing (in my opinion) is that you have to be able to get the ball and score a basket. Ingram can do that. Zion will never be getting his own shot in clutch playoff moments. Of course, the Pelicans won't be competing to make the Finals this year, and might not even make the playoffs. They'll be competitive though. Brandon can average 25 PPG, 6 RPG, and 5 APG next year. Those are top 25 player numbers.
23: Trae Young
We all know Trae Young is a spectacular offensive player. He definitely looks like Stephen Curry on that end. Trae could average 28 PPG and 10 APG next year, and the Hawks look like a playoff team. The problem? Trae Young is the worst defender in my top 50 (I'd say the whole list if Duncan Robinson wasn't on here). That's bad as your best player. It's a good thing that Atlanta picked up Rondo and Dunn who can guard the NBA's best point guardss. But Trae's offense is so dang good that he ends up at this spot.
22: Chris Paul
Chris Paul had a great 2019-20 season. He is super good on both sides of the ball. He is one of the best passers ever, one of the best mid-range shooters in the NBA, and he's also still a good defender. On top of that, he's also a great leader. The Suns are going to be a playoff team this year because Chris Paul puts them over the hump. He was top 10 in MVP voting last year for a reason. He's great.
21: Ben Simmons
Ben Simmons is a DPOY-type point guard. He's a unicorn. He's an elite passer, and a great finisher. The gaping whole in his game is, of course, his shooting. It's hard to put him in the top 20 when he can't shoot. His numbers are 16 PPG, 8 RPG, 8 APG, a near triple double. Those are really good numbers, but he just has to be able to at least make a mid-range shot. At the least. Otherwise he'll always be held back from his full potential, no matter how many triple doubles he gets.
20: Russell Westbrook
Westbrook is the triple-double god. He is still a top five PG in the NBA. He will help the Wizards make the playoffs next year. His numbers will probably be around 23 PPG, 10 RPG, and 8 APG. Those are obviously great numbers. I think Westbrook just is too ball dominant for his skills, which is what's holding him back on this list.
19-11
19: Karl-Anthony Towns
KAT is the third best center in the NBA. He is probably the best three-point shooter at the center position ever (not many centers have ever shot the three like he has, volume and percentage wise). He can rebound. He has improved on defense. He just has to become an elite defender if he wants to be better than Joel Embiid and Nikola Jokic. He is also held back by Minnesota being bad. Someone will have to miss the playoffs in the West, and I think Minnesota will be one of those teams. It's not really KAT's fault though, the team around him is questionable (besides D'Angelo).
18: Devin Booker
Devin Booker is on the edge of becoming a superstar. He's sooo good on the offensive end. He scores it so well. His numbers are elite, avering 27 PPG, 4 RPG, and 7 APG per game. That's outstandingly good. He's also an improving defender. Phoenix's lack of success has been holding him back from becoming a top 20 player, but after an 8-0 bubble, Phoenix made the moves to get a good team. Now Devin's numbers will contribute to a winning team, and that earns him the 18th spot in the NBA for next season.
17: Donovan Mitchell
Donovan Mitchell and Devin Booker were super close to switching places on this list. Donovan earned the nod because he's better defensively, and he's already been a winning player. Donovan Mitchell had an elite playoff run, and unfortunately for him, Utah lost in a heartbreak against Denver. But Donovan will be a top SG next year again, and that earns him the 17th spot on my list.
16: Bradley Beal
Three top five shooting guards back-to-back-to-back on this list. If Washington makes the playoffs this season (which they likely will), then Beal's numbers can no longer be called empty. If he averages 27 PPG and 5 APG next year, he will easily earn a spot just outside the top 15 on this list. I just wrote a whole article on Bradley Beal, and that explains more of my thoughts on him.
15: Kyrie Irving
Kyrie is one of the best offensive players in basketball. He's super enjoyable to watch. He's a top four point guard in basketball. He's decent on the defensive end. He's a solid passer. He'll probably average 25 PPG and 5 APG this year, which are really good stats. He'll be the second option on a team looking to win a championship.
14: Paul George
Despite all the Pandemic P/Playoff P memes, Paul George is still an elite 3-and-D player. He'll be a top two shooting guard this year. One bad playoff run doesn't change how good PG is. If he comes into the season playing like he did in the playoffs, then he can be lower on the list. Paul George is still a borderline superstar. He will be a top fifteen player next year.
13: Joel Embiid
Oh, Embiid. I hate Embiid. He's so annoying. For a guy who plays in the post, he's soft. He flops too much. And he's self-confident to a fault (if that's possible). But he is a top fifteen player and a top two center. He would be the ultimate number two option, almost like a less good Shaq. He brings elite defense, and great finishing. He can even stretch the floor. Embiid will once again be one of the best bigs in the NBA in 2021.
12: Nikola Jokic
After the 2020 playoffs, if you still think Embiid is the best center in the NBA, then shut up. Seriously. I know this sounds biased because I hate Joel, but Jokic is seriously better. I don't even like Jokic all that much. But Jokic is just so weirdly good. He looks so awkward sometimes (he often shoots fade-aways with his opposite foot forward). But he's an excellent passer, he can shoot well, and he can finish. He's also a pretty good defensive presence. The Nuggets will be a good team again, and Jokic will be the best center in the NBA again in 2021.
11: Jayson Tatum
Jayson Tatum is the real deal. He's a Kevin Durant clone. He's listed at 6'10" now, and he plays like a guard. He is an elite bucket getter. He'll finish. He'll drain pull up mid-rangers (he did learn from Kobe, of course). He hits threes. He is an elite defender. Jayson Tatum is really special. This might be the last season for a while where Tatum falls outside of the top ten. Seriously. He has all-time great potential. And he'll be the eleventh best player in the NBA next season.
10-1
10: Jimmy Butler
Jimmy Buckets had a super impressive 2020 postseason. I've never seen anyone play harder than Jimmy played in the playoffs, especially the Finals. He's an elite finisher and mid-range shooter. He'll hit the open three. He's clutch. He's a top five defender in the NBA, if not top three. He's the fourth best SF in the NBA. What he does doesn't always show up on the stat sheet. His stats next season will probably look like 18 PPG, 8 RPG, and 7 APG. He is a super unselfish guy, which makes him a great playmaker. Jimmy will be a top ten player in the NBA next season.
9: Damian Lillard
Dame had a spectacular 2019-20 season. He had a ton of 50-60 point games. He made 10+ threes multiple times. He would finish those 50 point games with like 8 assists. He had triple doubles. (He carried my fantasy basketball team.) He led the Trail Blazers to the playoffs in the bubble, even though it looked like they wouldn't make it. Damian Lillard is very good. He will probably average 26 PPG, 4 RPG, and 8 APG. He's a decent defender. The Blazers will be more competitive next year, so Lillard putting up those numbers as the number one option on a winning team means he will be a top ten player next year.
8: James Harden
The Beard is an offensive genius. He might be the best pure scorer in the league behind Kevin Durant. He gets to the free throw line at an all-time rate. He's an excellent shooter, as well as an excellent finisher. He's also a good passer (his assist numbers are slightly inflated, because if you have the ball as much as Harden does, you're gonna get assists. He's still good at finding open guys). He is even a sneaky good post defender. For a guy who's always top three in MVP conversations, it feels weird putting him at eight. But it's fair. Harden will still be the best shooting guard in 2021.
7: Luka Doncic
Luka is my favorite to win MVP next year. He's another offensive wizard. He has a shooting range to rival Steph's and a stepback to rival Harden's. He's a triple double machine. He's decent defensively. He's a big complainer, but he's so good. He'll win multiple MVP awards in his career, so even if he doesn't win it this year, it's no big deal. However, even if Luka wins MVP, he'll still only be the 7th best player in the NBA.
6: Stephen Curry
The best shooter ever returns to his spot as the best point guard in the league. He'll likely put up MVP type numbers this season, but I don't think he'll win it because the Warriors might only be the sixth seed. But we all know what Curry does and why he's at this spot. I don't need to explain myself.
5: Giannis Antetokounmpo
The back-to-back reigning MVP at 5? What? I'm a Bucks fan, so if anything I'd be biased and put Giannis too high. Giannis is obviously just a freak of a basketball player (that's why they call him the Greek Freak). He is dominant on both sides. He (to me, who watches him play more than anyone else) just lacks the discipline on the court to be a top three guy. He's not very good in the clutch because he can't score consistently outside of the paint, so it's easy to lock up on him in the clutch. Once he's doubled in the post, he forgets to pass out (he'll do it all game, but not in crunch time) and then gets stripped. Giannis will need to improve even more to become the best player in basketball, but for now he's number five.
4: Anthony Davis
AD over Giannis seems wrong. After all, isn't AD only the second option? (That's the argument my friend made the other day when I said AD was better than Giannis. Remember, we're all Bucks fans, so obviously I have an unpopular opinion.) The thing is, AD as a number one could be just as good as Giannis as a number one. AD used to be the guy, but he never had a supporting cast like Giannis. Giannis as a number two would be just as good as AD as a number two. But AD has less holes in his game. He doesn't choke. He can score at all three levels. Watching the 2020 playoffs helped me see the truth: AD is really dang good, and he's better than Giannis. He'll be the fourth best player in the NBA next year, and I think he'll finish top three in MVP voting.
3: Kawhi Leonard
Everyone knows how good Kawhi is. He can get his own basket at any level with ease. He is the best 1-on-1 defender in the NBA. Period. He is a basketball robot, really. He is definitely deserving of this spot, and will be the third best player in the NBA in the upcoming season.
2: Kevin Durant
KD over Kawhi was a tough decision for me. But KD is just effortlessly good. He's as tall as Giannis, and he'll drain any shot you can think of. He has every move in his arsenal. Kevin Durant is truly unguardable. He'll come into this season with a winner's mentality (hopefully), looking to prove that he can win without Curry and Klay and Dray. Kevin Durant would be the best player in basketball if it wasn't for the number one guy.
1: LeBron James
Do I really need to elaborate at all? Even if it looks like LeBron is taking a step back in the regular season, I promise you he's not. He's just letting the fourth best basketball player in the world do his thing (AD), and then in the playoffs, LeBron will prove why he is still the King. LeBron will be (once again) the best player in the world after the 2020-21 season.