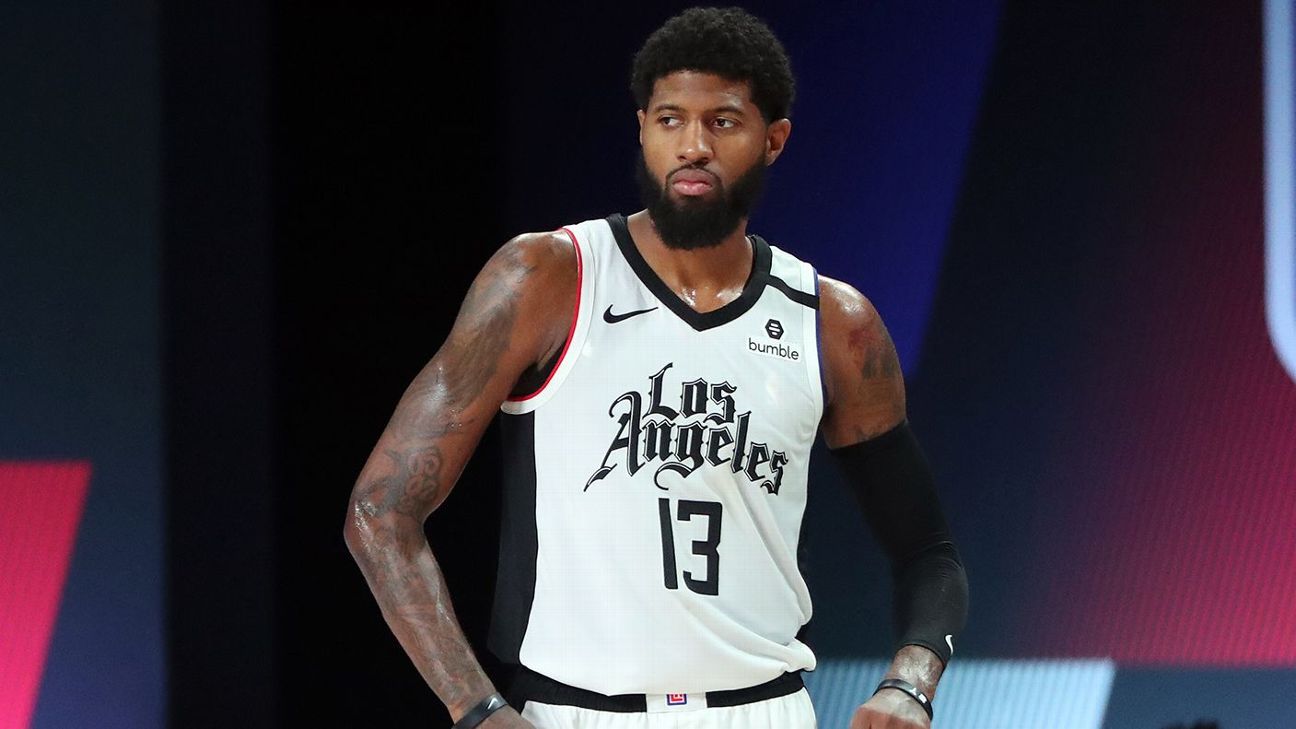 (I wrote this article on the 22nd, but I edited and posted it on the 23rd. That's why I'll say tonight instead of last night, and things like that.)
Today, after 71 long days, NBA basketball returned. You best believe that I skipped gaming with the guys so I could watch basketball (that's something that happens a lot during the season). And I was definently rewarded for my decision (watching basketball is always a reward, though). It felt great to listen to Charles Barkley ramble again. Now, I have some breakdowns (and potentially some overreactions) of teams and players based on what I saw in the first two games of the 2021 NBA season.
Brooklyn Nets
The Nets looked elite tonight. They blew out the Golden State Warriors, which doesn't happen very often. They played nice team basketball. There were plenty of good passes and nice shots all around.
Kevin Durant
Boy, was KD on tonight. He really justified his number two placement on my top 100 player list. He dropped 22 points in 25 minutes. He showcased his effortless scoring. I didn't even like Kevin Durant while he played for Golden State (I'm not a Warriors guy), but it was really fun to watch KD play. They call him Easy Money Sniper for a reason.
Kyrie Irving
Kyrie Irving is always a safe bet for a big scoring night. He did it again tonight, dropping 26 points in 25 minutes. He also added 4 rebounds and 4 assists. Kyrie is a walking highlight with the way he dribbles, shoots, and finishes. Marv Albert made a good point after Kyrie hit a corner three. Kyrie caught the ball in the corner, hesisated, then pulled. Marv said that it's difficult to guard a guy like Kyrie while he's in triple threat, because if you jump to contest him, he'll drive right past. If Irving can stay healthy, he'll be having nights like this one all the time.
Caris LeVert
Caris LeVert could be the Net's third best player this year. He looked really good tonight. He had 20 points, 9 rebounds, and 5 assists in 25 big minutes off the bench. Marv and Chris Webber had another good point when they said that LeVert is basically a starter off the bench. Coming off the bench will be good for LeVert's production, because he won't have to share the ball with Kyrie and KD as often. I think Caris is a really good player, and this type of game should be the new norm for him this year.
Spencer Dinwiddie
Dinwiddie looked a little shaky tonight. He missed a three badly early and then airballed one a couple possesions later. But I liked how he still looked to make good passes (looked to, not necessarily made) while he was struggling shooting the ball. He finished with 9 points, 5 rebounds, and 4 assists. I'm not too worried about him, though, because he just has to get used to playing with KD and Kyrie in the starting lineup (if he continues to start, then my 6MOY pick will be ruined).
DeAndre Jordan
I kinda felt bad for DJ out there tonight. Dinwiddie kept trying to throw him lobs, and failed multiple times. What is DeAndre supposed to do there? But DJ still did his thing while starting (I was kinda suprised Jarrett Allen didn't start), and grabbed 11 rebounds. I saw exactly what I expected from DeAndre Jordan.
Taurean Prince
I don't have very much to say about Taurean Prince, but looking at the box score now, I see that he played 16 minutes. I hardly noticed that he was on the court for that long. That's bad. But whatever, it's just Taurean Prince, so I'm sure Steve Nash and the other coaches aren't too worried about his performance.
Timothe Luwawu-Cabarrot
Timothe only played 7 minutes tonight, and I don't expect him to play more, but that reflects the Nets depth. I doubt you guys remember, but TLC was sneaky good for the Nets in the bubble. He can really shoot the ball. His stroke looks nice. TLC will play some great situational minutes for Brooklyn this year.
Bruce Brown
I was pretty suprised to see that Bruce only played 8 minutes. I think that he was a really nice pickup for Brooklyn. He does a lot of things pretty well. I guess that's just another reflection on Brooklyn's depth.
Tyler Johnson
Tyler Johnson didn't do much in his 6 minutes of play, he's only getting mentioned because I hate his hair. That's all I have to say.
Nicolas Claxton
Claxton didn't play tonight because of injury, I just thought it was worth mentioning that he looked like Young Thug sitting on the bench tonight. They have the same hairstyle, and from a distance, he looked like Thugger.
Golden State Warriors
The Warriors had a bad night, starting off their season on the losing end of a blowout. For the most part, their whole team struggled. They had some questionable lineups on the court that relied on Wiggins to run the offense, which wasn't good because Wiggs didn't play well. I'm not gonna overreact and say the Warriors miss the playoffs this year though. They won't be a high seed, but this is just game one for a team who hasn't played basketball since March.
Stephen Curry
Curry's numbers looked pretty good tonight (20 points, 4 rebounds, 10 assists), but he shot 7 for 21 from the field, and 2 for 10 from three. That's pretty terrible. The 10 assists is great though, and we already knew Curry's a great playmaker. I give Steph a pass for his inefficient performance because he hasn't played since March, and he's coming off a hand injury. This game shouldn't be a scare for anybody.
Andrew Wiggins
Wiggs had another inefficient scoring performance tonight. He's such an on-and-off player. He looked a little uncomfortable in lineups where he was the main scorer. I thought that Wiggins would be more efficient with other players to take the pressure off of him, but unfortunately there's no stat to tell me what Andrew's FG% was while Curry was on the floor and what his % was when Curry was resting. But Wiggins hasn't played in while either, and he should get better.
Kelly Oubre Jr.
Kelly Oubre is the third Warrior who had an inefficient night. He took a lot of jumpers, and didn't make many. His shot selection was questionable in general. Kelly is always good for some highlight dunks though, and tonight was no different. Oubre is coming off a knee injury, so he's just getting back into the swing of things.
James Wiseman
Wiseman had a good debut tonight. He got some dunks, he got some rebounds, he got some steals. He looked comfortable shooting jumpers (though he took a lot of long heel-on-the-line midrangers, which are probably the worst shot in basketball). He already looks like a good fit in Golden State, and if he keeps this up, he will be Rookie of the Year.
Juan Toscano-Anderson
Juan had a sneaky good game tonight. He had 4 points, 4 rebounds, 2 assists, and 2 blocks. His LeBron-esque block was a top highlight of the game. He even picked up KD on a couple possesions. It's too bad JTA is on a two-way contract this year, because he could bring some nice rotational value for the Warriors if he was on a full contract.
Mychal Mulder
Mulder is a bucket. 8 points on 3-3 shooting (2-2 from three) in 7 minutes. Don't sleep. (Just kidding. Sleep all you want. I trust Steve Kerr would play Mulder if he was actually worth playing. I just think it's fun when guys come off the end of the bench in "garbage time" and have nice games.)
Los Angeles Clippers
Despite the win, this was still a shaky game for the Clippers in general. A 20 point lead headed into the second quarter ended up in a 7 point win. But the Clippers made a lot of good hustle plays that kept them from losing the lead.
Paul George
MVP of opening night goes to PG13. He had 33 points, 6 rebounds, and 3 assists. He was scoring like the pre-bubble version of himself. PG had 20+ points (don't remember the exact number) in the second half. He hit lots of nice jumpers. Paul George looked really good tonight for the Los Angeles Clippers.
Kawhi Leonard
Kawhi had an alright game. He had 26 points, but he shot 10-26 from the field and 1-8 from three. I was also suprised to see that he didn't guard LeBron on many possesions. I don't know what's up with that. I guess that's how they'll load manage him without actually load managing him?
Ivica Zubac
Zubac had a really good game. He had 11 points and 6 rebounds in 27 minutes off the bench. He showed really good hustle and rebounding. He did start every game for the Clippers in 2019-20, and his energy will be very valuable for the Clippers off the bench this season.
Luke Kennard
Luke didn't look good this game. He definently didn't look like a guy who deserves a $64 million contract. He shot 2-6 from the field (0-3 from three) which stinks because he's on the court to shoot. He can't defend, and he showcased that tonight.
Los Angeles Lakers
The Lakers had a pretty off night, but I don't think they're too worried. After all, they lost to the Clippers on 2020 opening night as well, and went on to win a championship. They cut a 20 point deficit to 7, which is good.
LeBron James
LeBron kinda had an off night tonight. 22 points and 5 assists isn't bad, but LeBron looked like he just needs to find his legs. He missed a couple easy layups, but I'm not too worried. The layups and threes will fall later in the year (but the free throws won't).
Anthony Davis
AD was also off from his usual tonight. He finished with 18 points and 7 rebounds. I liked that he was guarding Kawhi on some possessions. It shows his defensive versitility. The shots will fall for AD as well as he gets back into the groove.
Marc Gasol
What the heck Marc? 0 points, 1 rebound, 1 assist, and 5 fouls in 12 minutes? That's not good. If this keeps up, then LA might want to start Montrezl.
Dennis Schroder
Tonight was a excellent Lakres debut for Dennis. He had 14 points, 12 rebounds, and 8 assists. He looked really good on the court. He probably won't have too many double-doubles with rebounds this year, but if he can keep up the good passing, that will be great for the Lakers.
Montrezl Harrell
I see the hustle Montrezl brings. He finishes and he rebounds. He had a good game tonight. You could tell he was motivated to play well against his former team. 17 points and 10 rebounds are around the numbers that he should average this year.
Kyle Kuzma
For some reason, Kuzma is just the best at top-of-the-key, off the dribble pull-up 18 footers. That's a specific shot, but if you have watched the Lakers, you should know what I'm talking about. Kuzma was having an ineffecient game until he made three shots of that variety. He's one of the most inconsistent guys in the league though, and he needs to hit his shots at a higher rate.
Alex Caruso
1-5 from the field? No big deal. The goat's just warming up. He'll be shooting 50-50 every night later in the year. (But in all seriousness, most of AC's value comes from defense and playmaking. If he can just be a little more cosistent from behind the arc, he would be a lot better. Better than he already is, of course. He's already the goat.)
So those are my thoughts on what happened on 2021 opening night. I'm excited for the rest of the season!
(And depending on how the Bucks do, I'll probably write an article about their first game as well.)