Young NBA Players. They can be so fun, and that's because their development is so unpredictable. Second round picks can become All-Stars, and lottery picks can be out of the league in three years. J.J. Redick said on an episode of his podcast that he thinks teams in the NBA should have more veterans on the roster. I can see the benefits to that, but having young guys on the end of your bench can be so valuable as well. Just look at players like Moses Brown. He was hanging on to his career by a thread, signed to a two-way contract with the Thunder this year. Then he got playing time, and now he looks like a significant part of OKC's future. Opportunity is important in the NBA.
So for this article, I'll be talking about one underrated young player for each NBA team that I think can become (or already are) important players one day. Let's get started!
Atlanta Hawks: Kevin Huerter
Kevin Huerter is a sniper. He is shooting a career low 36% from three this year (on 6 attempts per game), but that's obviously not bad. He shot 38% on a similar amount of attempts in his first two seasons. That's the main thing he's got going for him. He's an average defender, which isn't a perfect fit next to Trae. However, there is a reason people used to call Trae Young and Kevin Huerter the Walmart Splash Bros. Even if Kevin Huerter doesn't find a role as the Hawks starting shooting guard for the future, he will still be a valuable shooter for a contending team as long as he's in the league.
Boston Celtics: Robert Williams III
Robert is having a great season. To put in perspective how good he is (as well as how good he can be), the Celtics chose to trade away Daniel Theis for Mo Wagner (decreasing their center depth) instead of increasing their center position, which was a big need for Boston. Robert isn't a versatile Bam Adebayo type of center. He's more of a lob threat, rim protecting, rebounding, hard-working type of center. His peak is a top ten center, and if Robert can reach that in the next five years, that will be great for Boston. Robert Williams is a great player for Boston to grow alongside Jaylen Brown and Jayson Tatum.
Brooklyn Nets: Bruce Brown
People are starting to talk about Nicolas Claxton now, so I wanna talk about Bruce Brown. Bruce isn't a star, and he probably won't become one, but he is an excellent role player for this Brooklyn Nets roster. Bruce is listed as a shooting guard (which is accurate), but he played the role of a center for a long stretch of time before Blake Griffin and LaMarcus Aldridge signed with Brooklyn. He was rolling to the basket and grabbing rebounds like a big. He's a tough defender, and can also stretch the floor some. His playstyle is unique, and his ceiling is probably a better shooting version of his current self. Bruce is a solid player, and I think that isn't recognized enough.
Charlotte Hornets: P.J. Washington
P.J. Washington is a great versatile power forward. He stretches the floor well, he can finish at the rim, he can defend, and he can rebound. He does lots of things well. He's only 22, and is in his second year in the NBA. He made an all rookie team in 2020 for a reason. I think PJ's ceiling is a Paul Millsap type player. A four who averages around 18 and 10, with a steal and a block per game and 38% from three. P.J. could be an All-Star one day in the right circumstance. He's the third or fourth best player on the Charlotte Hornets right now (depending on what you think of Devonte' Graham), and the Hornets are in the playoffs. I don't think P.J. gets talked about enough, which is why I'm mentioning him here.
Chicago Bulls: Patrick Williams
When Patrick Williams was drafted, lots of people were surprised. They thought he was taken too high. So far, he's been proving people wrong. Patrick Williams is a great 3&D forward with excellent potential. He's already a 38% three point shooter, he's a great mid-range shot creator, and he's a good finisher. He's a solid defender who will improve more on that end throughout the next few years. Combine those two things, and you get a great player. I group P-Will with OG Anunoby, De'Andre Hunter, and Mikal Bridges as young 3&D forwards with All-Star potential. I'm excited to see how his career turns out, and more people should be.
Cleveland Cavaliers: Darius Garland
Darius has improved on both sides of the ball this year. His offense is much better than last year. He's shooting the same amount of threes per game this year as he was in 2020, but he's making 5% more of them (35% to 40%). His playmaking has also improved (4 APG to 6 APG), which was a concern last year because his backcourt mate Collin Sexton has a score first mentality. I don't have a ceiling for Darius, but he could be an All-Star one day as well. Since the Cavaliers are bad and nobody watches them, people don't talk about Darius Garland as much as they should.
Dallas Mavericks: Jalen Brunson
Jalen Brunson has become an important part of the Dallas roster. He is now the team's established sixth man. He's highly efficient, shooting 52% from the field as a 6'1" point guard. He's shooting a sizzling 56% from the mid range, and a great 39% from three. If Jalen Brunson can become a better playmaker as his career progresses, he could be a Mike Conley type player at his absolute peak. Brunson is a really solid player with championship DNA already (because of his career at Villanova), and will be a big part of Dallas's future.
Denver Nuggets: Bol Bol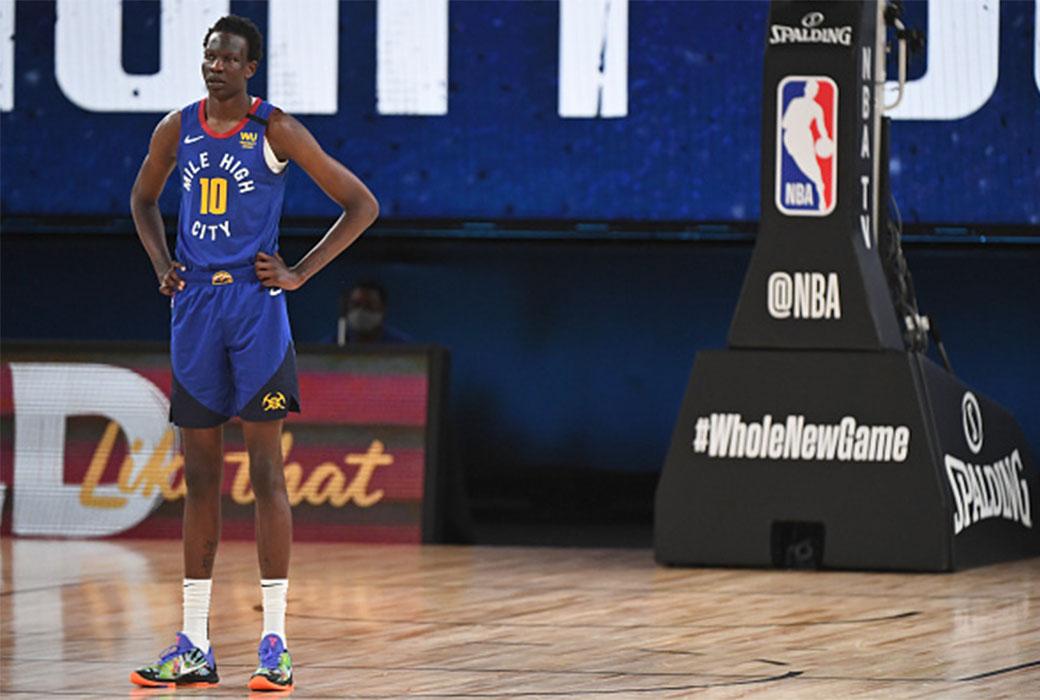 PLAY BOL BOL! He needs minutes! If Denver isn't going to play him, then they need to trade him. His career is being murdered in Denver so far. I can't give Bol Bol any type of comparison because he's so unique, and I can't give Bol Bol a ceiling because I haven't seen him play enough to really decide how good he is. But when Bol Bol has got minutes, he's shown just how much of a unicorn he is. He can handle the ball and shoot the three ball at 7'2", and he can also playmake at a surprisingly decent level. I'm excited to watch Bol get more minutes because he's very fun to watch.
Detroit Pistons: Saddiq Bey
Saddiq Bey has been hooping this year. He's going to be an All-Rookie player. What's most impressive about Saddiq's play is his efficiency. He shoots six threes per game, which is fortieth in the league and the most for a rookie this year. He's shooting 38%, which is really good. Saddiq is also a solid defender. I'm not sure if Saddiq will ever be an All-Star, but I do think he will be a great contributor to some good teams in the future. Saddiq has some big games, and I'd recommend tuning in to a Pistons game next time they play a good team. Detroit always comes to play against good teams (Saddiq dropped 25 points with 5 threes and 4 steals against the Clippers the other night).
Golden State Warriors: Jordan Poole
Jordan Poole is having a solid season. He's averaging 10 PPG, while shooting 35% from three on 5 attempts per game (that's pretty good considering his questionable shot selection). I think Jordan needs a few more seasons to improve his game (especially his efficiency). I think Poole at his peak is a Jordan Clarkson type player, just a guy who comes off the bench and gets baskets. He's only 21 though, so we'll see just how good he can become.
Houston Rockets: Kevin Porter Jr.
I think KPJ has a great chance of making at least one All-Star game in his career. He's only 20 years old right now (He'll be 21 in early May), and already averaging 15 points and 7 assists in 17 games with Houston. He was by far the best player in the G League bubble this year, where he was a triple double machine. He still needs to improve his efficiency, but that will come along with more time in the league. I almost put KPJ on my top 25 players with the most potential list. It's really a shame that Cleveland felt forced to trade KPJ away because of some locker room incidents. (I'm not saying they shouldn't have traded him or that KPJ didn't do anything, I'm just saying that it's unfortunate.) I'd also recommend watching the Rockets play sometime, because KPJ is that good.
Indiana Pacers: Edmond Sumner
I don't really have too much to say about Edmond. I picked him for this article due to a lack of other underrated young players on the Pacers roster. But he has gone from a slasher who looked like his career would be over after his rookie contract expired to a wing who can stretch the floor and finish at the rim who will likely get another contract after his current one. He's played a career high 40 games this year, and started a career high 12. He's a solid player.
Los Angeles Clippers: Terance Mann
Terance Mann is a great player. I like his game a lot. He's got the skill set to be an elite 3&D wing in his prime (obviously not Kawhi Leonard good, but like prime Danny Green good). He's shooting 43% from three this year, and he's a solid defender. He's also a good rebounder. He was picked in the second round, which is crazy. Terance is a super important part of the Clippers bench unit, and the average fan doesn't recognize that.
Los Angeles Lakers: Talen Horton-Tucker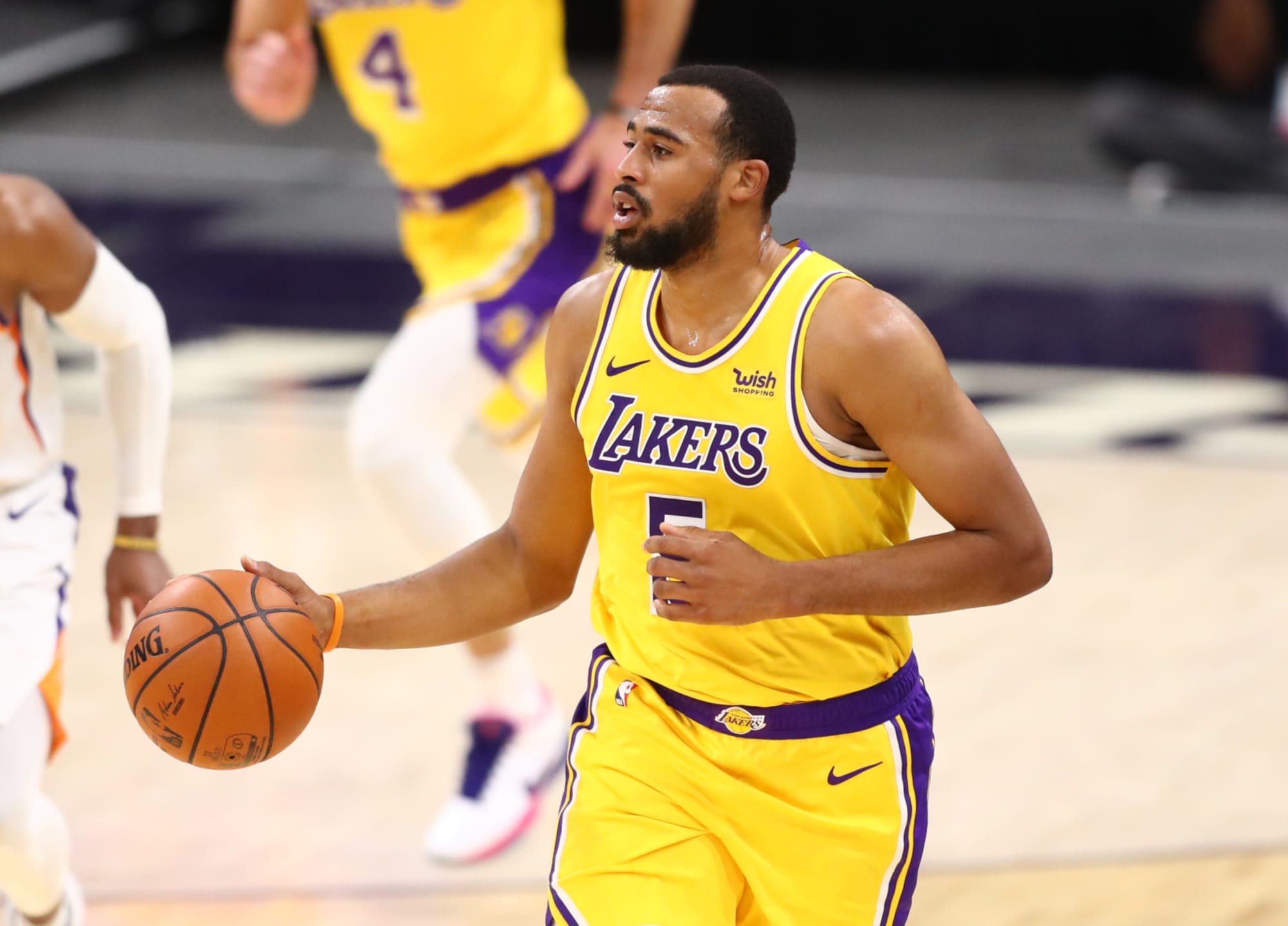 The Lakers have one young player besides Kuzma, and that's Talen Horton-Tucker. LA really likes him too. Trading for Kyle Lowry would have boosted their championship chances significantly (not that their chances weren't already high), and Rob Pelinka wasn't willing to trade THT to acquire him. That says something. Talen is a good slasher, and a good defender as well. His shooting isn't great, though, which could become an issue. I'm sure it will come along.
(I'm going to be 100% honest, I don't think THT is underrated. I actually think he's overrated this season. But I didn't think Kuzma was young/underrated enough to write about, so yeah.)
Memphis Grizzlies: De'Anthony Melton
Despite playing for the Grizzlies, who are loaded at the shooting guard position, De'Anthony has carved out a big role for himself this year. He's only started one game this year, but he's been a big help off the bench. He's a great defender, and a great shooter. De'Anthony shot only 29% from three in his first two seasons, but this year he's shooting 45% (4 attempts per game). That's really good. The best part is that De'Anthony is only 22. He has a lot of room to grow still. He could totally be a Fred VanVleet type player one day. There's a reason Memphis signed him to a $35 million deal last offseason.
Miami Heat: Kendrick Nunn
Why does nobody talk about Kendrick anymore? He had a great rookie season, and had plenty of people talking about him. He's playing the same this year, but not getting much recognition. I guess some people saw him play bad in the playoffs (he had COVID before the playoffs, so he deserved to be cut some slack) and just think he's always like that now. He's more efficient this year, and he's slowly becoming a better defender. I don't think Kendrick has a high ceiling because he's already 25, but he will still be a great scorer off the bench for seasons to come.
Milwaukee Bucks: Jordan Nwora
Jordan Nwora is a bucket getter. He's already an efficient three point shooter, and he's shown he's capable of creating a shot as well. At 6'8", he's able to get his shot up over defenders. He's not really a good defender quite yet, but that can change as his career progresses. I think if his defense improves, he could develop into a Khris Middleton type player. I'm excited for the rest of his career.
(I also really like Sam Merrill and Mamadi Diakite. All three Bucks rookies are solid. Well done Jon Horst!)
Minnesota Timberwolves: Jaden McDaniels
McDaniels was a high ranked player coming out of high school. But I guess his college play was underwhelming to most teams, because he fell to 28th overall in the 2020 draft. He's been really solid for the Timberwolves, especially since the All-Star break (or since he's been a starter). He's a 6'10" forward who can shoot the basketball. He's even a standout good defender on a bad defensive team. Jaden is only 20 years old. He has a lot of upside, and it will be fun to watch him grow as a core player for Minnesota.
New Orleans Pelicans: Jaxson Hayes
Jaxson Hayes has been a highlight machine this year. His vertical combined with his height has resulted in multiple poster dunks and alley-oops. He's an excellent lob threat. He doesn't do all that much else, though. His shot blocking is down from last year, and he doesn't get too many rebounds (he grabs 3 offensive rebounds per 36 minutes though, which is good). He is 3-6 from three this year, so maybe he'll develop some kind of consistent jumper later in his career. Jaxson is only 20, so he has lots of time to develop. If he can become a better rebounder, Jaxon could be a great center going forward (and if he can become a decent three point shooter. That would make him a great fit alongside Zion).
New York Knicks: R.J. Barrett
R.J. is having a great season. Last year he was inefficient and inconsistent, and people kind of wrote him off because the Knicks were bad. He's improved significantly this year, and the Knicks are decent, so it's crazy that nobody is talking about him. He should be in the top five for most improved player this season. He is the second best player on the Knicks, which I don't even know if people realize (Knicks fans love Immanuel Quickley. Quickley is solid, but he's only the fourth or fifth best player on the team. Maybe sixth depending on what you think of Alec Burks). R.J. Barrett has a great career with multiple All-Star appearances ahead of him if he keeps this up.
Oklahoma City Thunder: Vast Majority of the Team
Sorry, I couldn't pick one player for OKC. In one offseason, OKC managed to gather a plethora of good young players (and future draft picks, of course). Their rookies are Theo Maledon and Aleksej Pokusevski. Maledon is the team's starting point guard at the moment, and is looking solid as a playmaker and scorer. Pokusevski had an awful start to the season, but has turned it around lately. He's a super unique player as a 7-footer who can handle the ball, slash to the hoop, and shoot from three. He has a bright future in the NBA. Moses Brown has emerged as a legitimate NBA center this season. He was balling in the G-League bubble, and that's carried over to the NBA. He's averaging 9 PPG and 9 RPG, as well as 1 BPG. He's only 21 years old. Darius Bazely is a really solid forward with lots of potential. He's only 20. Tony Bradley has become a solid player. He's only 23. The Thunder roster is full of young players that are showing what they can do this season. Obviously every NBA player is very good at basketball. But lots of players don't get the opportunity to show that in the NBA. Therefore, when you have a team like OKC that isn't worried about winning games right now, young players who wouldn't get to play for other teams get the opportunity to play and grow. It's really fun.
Orlando Magic: Chuma Okeke
Chuma Okeke is a rookie who was picked just outside the lottery in 2019 (he missed his first year with an injury). He'll be in contention for All-Rookie this year. Now that the Magic are tanking, Chuma has emerged as the team's starting power forward. He's a good shooter, a good defender, and a decent rebounder. He's also averaging 2 assists per game, which is pretty solid. When Jonathan Isaac returns next season, the Magic will slide Chuma to small forward if they know what's good for them (unless they draft a forward in the lottery). Chuma will be a solid player in the league for the next decade.
Philadelphia 76ers: Shake Milton
The 76ers made a great choice by drafting Shake 54th overall back in 2018. He's a really solid player. He can handle the ball and act as a point guard. He's a solid shot creator. He's a highly efficient mid-range shooter, and he's a good three point shooter. If he becomes a better defender, he would be a starting guard on plenty of teams. His three point percentage has taken a significant dip from last year (43% to 34%. He attempts the same amount of threes per game as this year as he did last year. Maybe he's taking more difficult shots or something), but he's improved in every other statistical category. If he has one more season where he takes a big jump, he can become a great player. I think he can do it.
Phoenix Suns: Jevon Carter
Although he's lost minutes this year due to Chris Paul's arrival and Cameron Payne's improvement, Jevon is still a solid player. His main skill is his defense. In the bubble, he was matched up against players like James Harden and Luka Doncic, and doing a solid job. He's also a pretty good shooter. I would love to see him on a different team, because his skillset would be very valuable for plenty of teams. I was really hoping that the Bucks would get Jevon in return for Torrey Craig, because we could really use a player like him in Milwaukee.
Portland Trail Blazers: Anfernee Simons
Anfernee is a great scorer. He's shooting a career high 41% from three this year on 5 attempts per game. He can hit the shot off the dribble or the catch (only 66% of this three point makes this year are assisted, which is low). Scoring like that would be great for any team off the bench. The problem is that he's really not a good defender. That's something he'll have to improve if he wants to be a starter one day. He's only 21 though, so he has a ton of time to develop that (it helps that he can play behind Damian Lillard because there's no pressure for him). While C.J. McCollum and Jusuf Nurkic were injured (and Norman Powell wasn't on the team yet), Anfernee was a large part of Portland's offense. Watching him, Dame, and Gary Trent was a lot of fun. Every game was a three point barrage. I'm excited to watch the rest of Anfernee's career.
Sacramento Kings: Terence Davis
Terence Davis was traded for a second round pick at the deadline. That's because Toronto wanted to clear a roster spot for a Kyle Lowry trade (where multiple players would be coming in for Lowry because of salary). But since Lowry wasn't traded, I bet Masai Ujiri regrets trading TD for nothing. Terence is probably cool with it though. Raptors fans began to hate him because of his legal incident (even after the case was dismissed and charges were dropped, which is ridiculous), and TD lost his minutes. Now, in Sacramento, TD will have the opportunity to continue growing as a player. I really like Terence. His story is awesome (after he wasn't drafted in the first round, he told teams in the second round not to draft him because he wanted a guaranteed contract. He got the contract, and made an All-Rookie team). He's a solid player too. He's a good shooter and a decent defender. He's going to be a useful player in the NBA for a long time.
San Antonio Spurs: Dejounte Murray (it would be Keldon Johnson if I hadn't already talked about him plenty of times)
Dejounte is that guy. He legitimately could be an All-Star in the next three years (and I'd almost guarantee he will make one in the next five years). He's a lockdown defender. He's an excellent mid-range scorer and a decent three point shooter. He's a clutch performer (he's made a few big shots and he's super clutch on defense). He's a great rebounder and a great passer. He's a triple double threat. He's such a high IQ player and I love watching him play. I've emphasized it before, and I'm going to emphasize it again: watch the Spurs! Seriously! You won't regret it.
Toronto Raptors: Malachi Flynn
Since he's started getting big minutes for Toronto, Malachi has been delivering. He's a solid scorer. He's a solid playmaker. He's a decent defender. I gave him an honorable mention in my preseason award predictions for ROTY (which isn't much, but I had a feeling that any rookie on the Raptors would be solid. I was right) which is looking like a good take, because Malachi could sneak on to the All-Rookie second team. I'm not sure what his ceiling is, but it's probably a great sixth man guard. Malachi will get more opportunity in the next few years if (when) the Raptors go into retool/rebuild mode, and I'm interested to see how good he can turn out to be.
Utah Jazz: Donovan Mitchell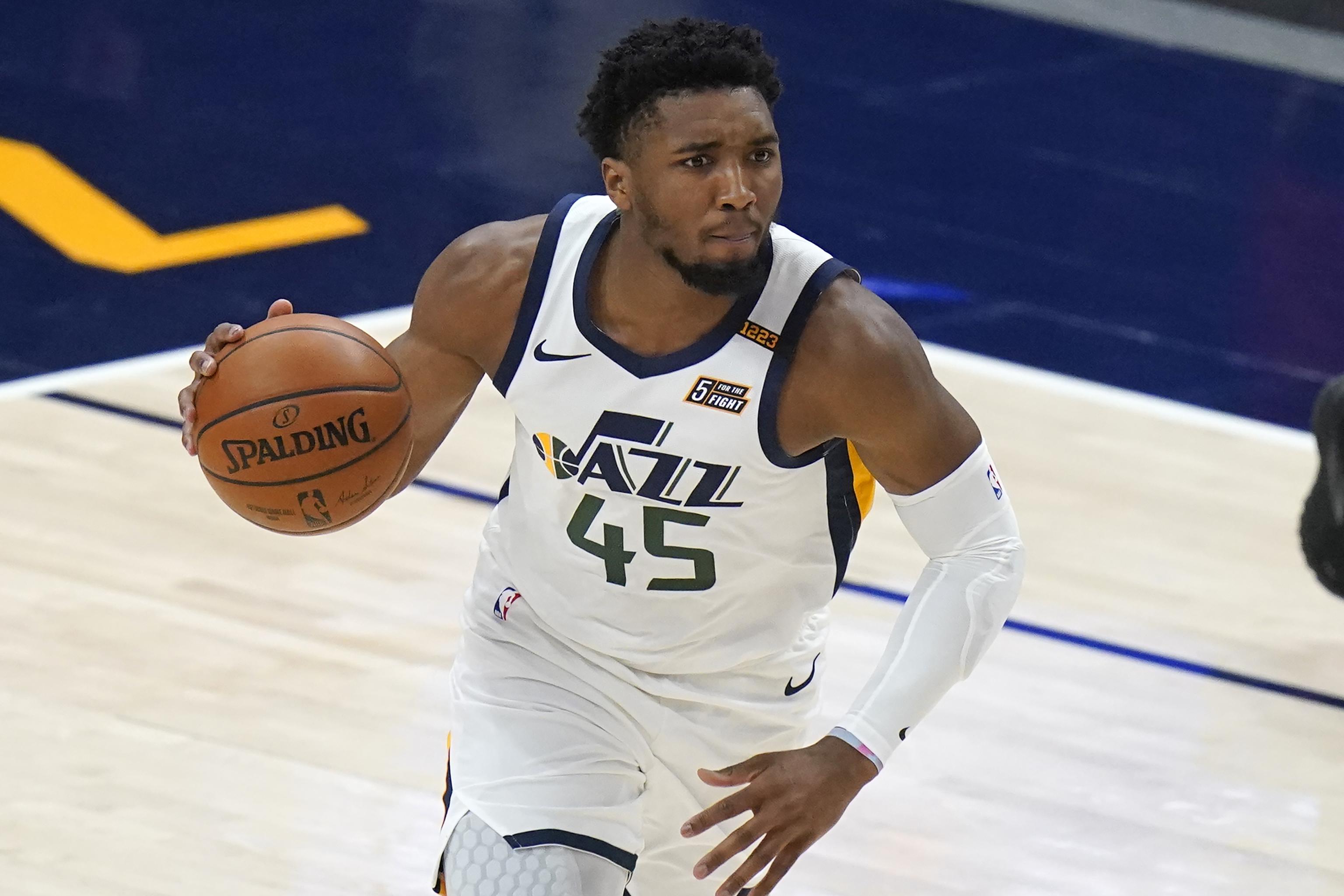 Donovan Mitchell isn't an underrated young player (or at least definitely not to the degree of these other players). Unfortunately, the Utah Jazz don't have any other young players that play enough minutes where I could write about them here. So instead of putting nobody for the Jazz, I'm putting Mitchell for one reason. That reason is I'm tired of people trying to say that Devin Booker is better than Donovan Mitchell.
Washington Wizards: Daniel Gafford
Daniel Gafford is a very solid young center. He's a great shot blocker. He's averaging 2 blocks a game in his first 7 games with Washington. He's filling a need that Washington had earlier in the year, which is rim protection. He is a solid rebounder, and a solid lob threat as well. Now that Daniel has Russell Westbrook passing him the ball instead of Ryan Arcidiacono, he's going to be more effective as a finisher. I was quite surprised that the Bulls traded him away. The Wizards got a good player.
So, those are some underrated young guys for all 30 NBA teams! I hope you leave this article with some new players on your radar. See ya next time!