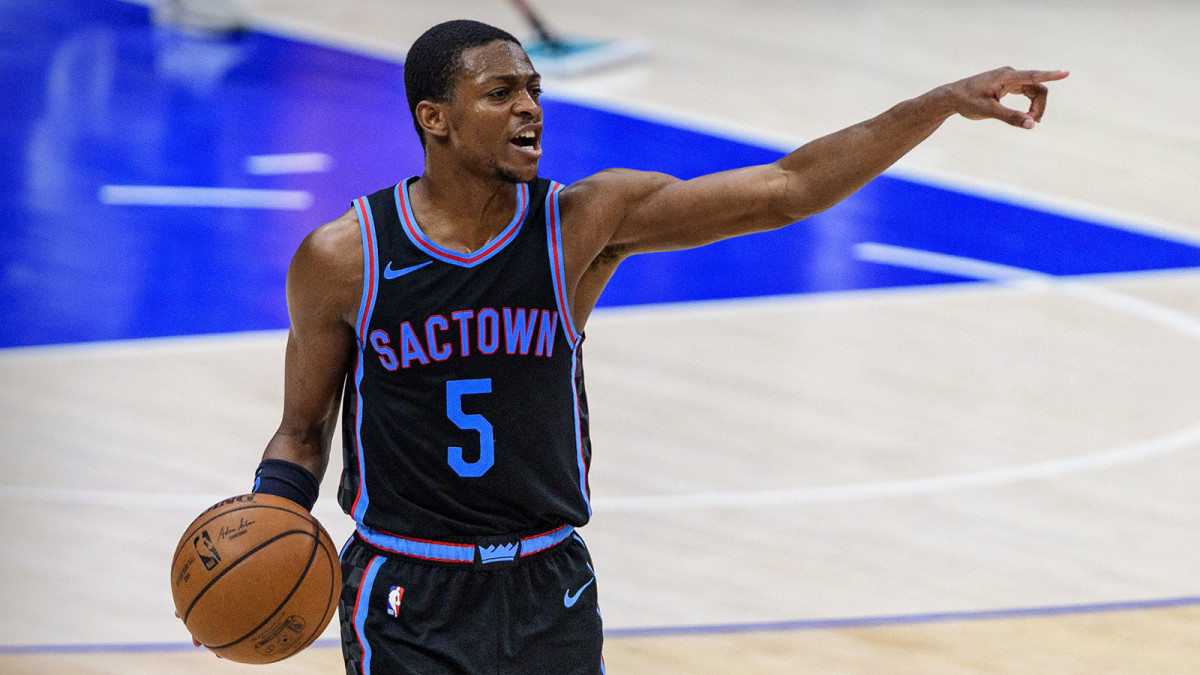 The NBA regular season is wrapping up. One week remaining until the playoffs. I'm excited! There are some good series set to be played, and I love watching good basketball.
Speaking of watching good basketball, today I have a list of ten players I've enjoyed watching this year (in no particular order). NBA League Pass is an amazing thing, and I've had the opportunity to watch any game I want this season. Therefore, I've watched virtually every player this year, from LeBron James to Axel Toupane.
But, I can only watch one game at a time, so I have to make choices every night. These players (for the most part) all play for my favorite teams to watch (which are the Bucks, the Spurs, the Hornets, the Kings, the healthy Timberwolves, the Trail Blazers, and a couple others).
So without further ado, here are ten players I especially enjoy watching.
(Note: Giannis, Khris Middleton, Jrue Holiday, DeMar DeRozan, Dejounte Murray, and Keldon Johnson were all left off this list because my favorite players on my favorite teams are obviously some of my favorites to watch. I wanted to talk about guys that I don't talk about often.)
De'Aaron Fox
When thinking of my favorite players to watch that aren't the aforementioned leaveoffs, Fox was the first guy that came to mind. De'Aaron's game is fun. He's incredibly fast, and has a great handle. He gets to the basket with ease, where he either makes a pretty layup or throws it down hard. He also has a smooth midrange pull-up/fade game. De'Aaron is one of my 10-12 absolute favorite guys in the league. He has lots of potential. He's also better than Ja Morant at the moment.
Terry Rozier III
Behind the Bucks and the Spurs, I've probably watched the Hornets the most out of every team. Part of it is the immaculate commentary from Eric Collins. Terry Rozier is another significant reason. When Charlotte first signed him, it looked like an overpay to many people. He was great in his first year with the Hornets, averaging 18/4/4 on 42/40/87 shooting splits. This year though, he's been near All-Star level good. He's averaging 20/4/4 on 45/40/82 shooting. Just like most other All-Star level players, Terry is really fun to watch. He's great at creating his own shot. He scores at all three levels. He's clutch. The Hornets in general are fun, but Terry is the most fun to watch for me (I unfortunately haven't seen LaMelo play too much. I started consistently watching the Hornets just a week or two before he got injured).
Miles Bridges
Another Hornets player. Miles Bridges is a walking highlight. Miles will probably appear in at least 7 of the NBA YouTube's top 50 dunks of the season. Everybody knows him for his dunks. However, he brings more to the table than dunks. He's a smooth shooter. If Miles went to a team where he could be a top two option, he could average 20. Miles is my second favorite player on the Hornets to watch.
Patty Mills
Patty is my favorite role player on the Spurs. Why? He's a flamethrower. When Patty is on fire, he is ON FIRE. It's always fun to watch a player get hot. Not only is Patty a great shooter, I also think he's a decent defender. He's very quick, and can keep up with other team's best guards. He's a free agent after this season, and I think that he's gonna sign with a contender where he can have a huge impact (like the Lakers, or maybe the Bucks. Patty on the Bucks would be awesome). (Another thing that makes watching Patty play is the Spurs commentators yelling "G'day mate!" or "Good on ya Patty!" after he hits a shot.)
Bobby Portis Jr.
Bobby should be in the Sixth Man of the Year race. He's been such a valuable player for the Bucks. For one, he's got a solid offensive game. He hits the three at a very high percentage. He can throw down a dunk as well. My favorite part of his game is how hard he works. Bobby is a beast on the glass. Hustle players that work hard are some of the most lovable in my opinion (I miss you D.J. Wilson). (I will admit, if Bobby was still on the Knicks or something, I probably wouldn't like watching him as much. I like to watch my favorite teams. Sue me.)
Jayson Tatum
Yeah, yeah, basic pick. I know. Tatum is just so talented. He's a pure scorer. If the Celtics were better I would watch them more, but whenever I do watch them, I always love watching JT.
Damian Lillard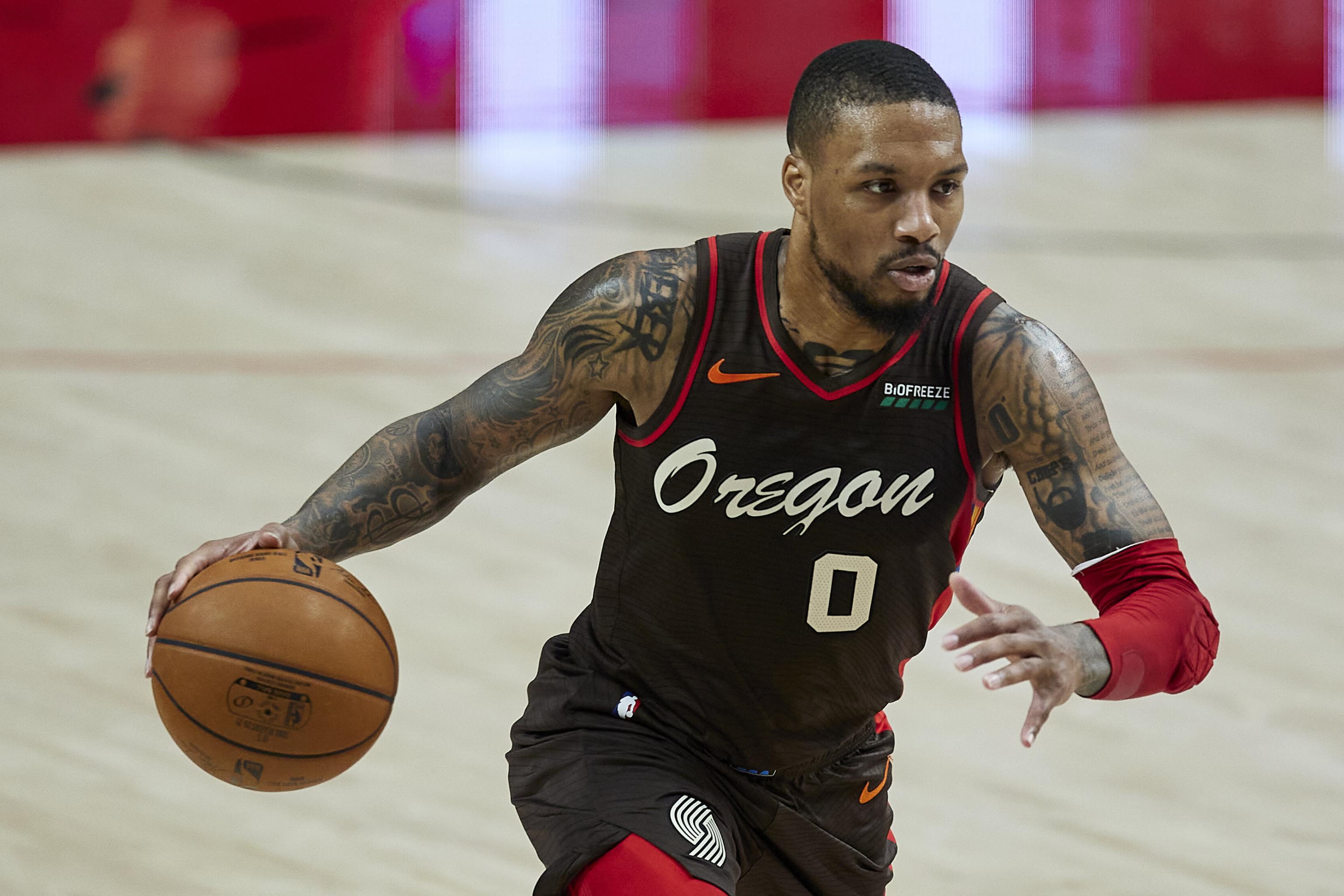 Everybody likes watching superstars. Dame is definitely that. He has a swagger that makes watching him even more enjoyable. Dame is one of my favorite players.
Gary Trent Jr.
I really liked watching the Trail Blazers earlier in the year. When McCollum was out, Coach Stotts ran lineups of Lillard, Trent, and Anfernee Simons sometimes. They dropped in so many threes. It was wild. Gary Trent has come out of nowhere as a legitimate young guard. He's a good scorer who can become great. I think that Gary can be an All-Star one day. He's gonna learn a lot from Kyle Lowry and Fred VanVleet in Toronto. Once Lowry leaves, Gary can slide in as a starter and he will be awesome. I like his game, and I like watching him play.
D'Angelo Russell
D'Lo is one of the clutchest guys in the league. He's made 15 Clutch² shots this year (Clutch² is defined as a shot crucial to the outcome of a game, specifically a buzzer beater or a near buzzer beater at the end of a game), and has made 67% of those shots. He has ICE IN HIS VEINS. There's a reason why I said that the healthy Wolves are one of my favorite teams to watch, as opposed to any Timberwolves lineup this year. That's because the healthy Wolves are competitive and play in close games, and the injured Wolves get blown out. Watching D'Angelo in a close game is super exciting, but also in general. People have to stop underrating D'Lo.
Boban Marjanovic
I don't need to explain this one too much. Anytime you get the opportunity to see a 7'4" man with a big smile play basketball, you have to take it. Boban is awesome.
So those are 10 players I've really enjoyed watching this year! What players have you enjoyed watching? What potential playoff matchup are you the most excited for? Let me know! See you next time!