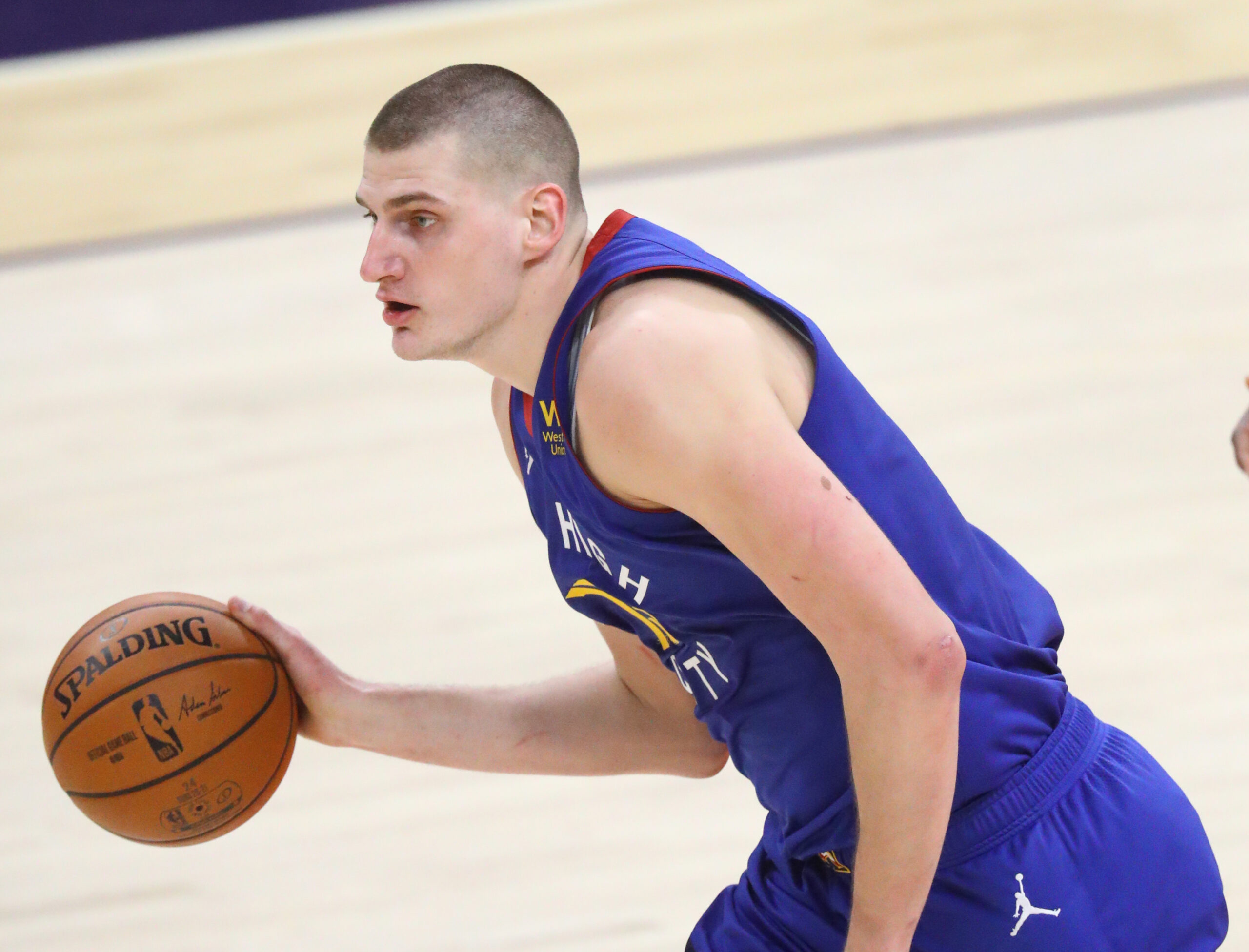 The Denver Nuggets season is over, and it didn't end in an ideal way. After beating Portland in 6 games, they got swept by the Phoenix Suns. Of course, Jamal Murray being injured is a large part of that. Anytime your second option goes down, you're gonna be worse, so the Nuggets shouldn't be too disappointed with the loss.
Nikola Jokic was somewhat disappointing in the Phoenix series. His averages don't look too bad (25 PPG, 13 RPG, 6 APG), but his 48/28/68 shooting splits aren't good. Deandre Ayton plays great defense (His playoff defensive rating is 102, which is awesome. Rudy Gobert's regular season DRTG was 100, for comparison), but if you're the MVP, you've gotta do better. He's good enough to carry a team to a win, and that should have happened at least once this series. Game 4 could have been that game until he embarrassed himself. Unlike most people on NBA Twitter, I think Jokic deserved to be ejected. There is no excuse to take a swing at a man while playing a basketball game. It was super out of character for him. I was in awe when it happened. I found myself yelling at my TV while they were reviewing it, saying "get him the heck out of here." They were playing well last night, and he screwed them over. That will probably frustrate him for a while.
Michael Porter Jr. also kind of struggled in the Phoenix series, but I expected that. He's never faced defensive attention like he did this playoffs. Plus, when your whole game is catching and shooting, it's hard to play against intense defense. I don't blame him for the loss, he's not ready to be a top option yet.
Will Barton is probably my favorite Nugget. I don't really know why, but I just like his game. He does a bit of everything. He's a defender, a shooter, and a playmaker. I could tell he really wanted to win last night. He brought tons of energy for Denver in the 3rd quarter. Unfortunately, he couldn't do it on his own.
Facundo Campazzo also really wanted the win last night. He also brought great energy. I think he's an All-Rookie player this year.
I like Denver's roster. I think they're close to a championship. Although another All-Star would help, I'm not even sure if they need it. A fully healthy Nuggets team can make a Finals run next year. Their roster just works. Therefore, I'm not sure if they need to make many changes this offseason. Definitely not anything significant. Everybody important is locked up for at least next season.
They should resign PJ Dozier, Austin Rivers, and Shaquille Harrison. Dozier was part of Denver's best lineup (net-rating wise), and he's a solid player. Austin Rivers is a good scorer and a solid defender, and he's a good piece off the bench for Denver. Shaq Harrison is a great defender, capable of guarding guys like Damian Lillard. I think he should have got more playing time in the playoffs, but he can earn that time next year if Denver brings him back.
I'd say they should sign a backup center (like Robin Lopez, maybe), but I think they have one on their bench. Please, Michael Malone, PLAY BOL BOL! He's a special player in terms of his build and skill set, and he could be really good with some development. The best way to develop a player is to put him in the game.
So, what's next for the Denver Nuggets? Running it back.
Do you agree, or not? Tweet me and let me know! Thanks for reading, and see you next time!