The offseason is over. The preseason is underway. It is now time for my preseason prediction articles. My prediction top 100 is in the works and a 30 team power ranking/standings prediction is coming soon. This article is my award predictions/power rankings.
For each major award, I'll give my top 5 candidates for each award (as well as the winner, of course). My top 5 candidates will be in no particular order. Let's get going!
Sixth Man of the Year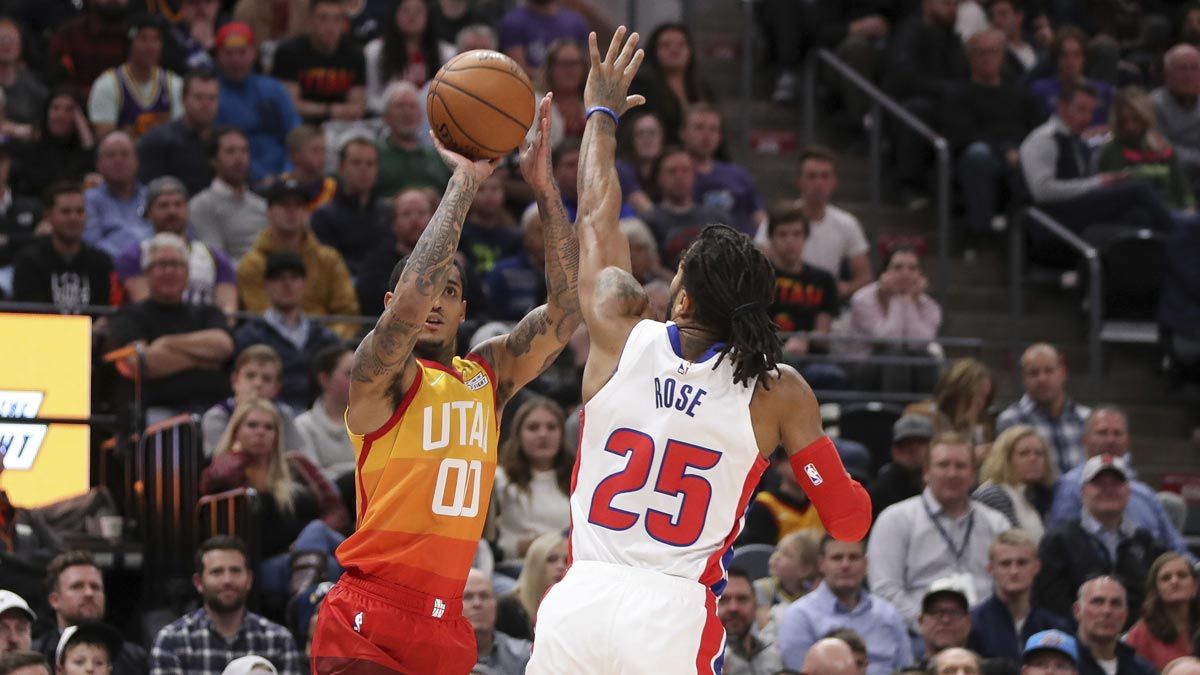 Honorable Mentions: Chris Boucher, Montrezl Harrell, Kevin Huerter, Bobby Portis Jr.
Jordan Clarkson
The reigning 6MOY is a favorite to win the award again in 2022. Jordan is one of those microwave scorers that can get hot any second. His scoring will be a big asset to the Jazz once again.
Derrick Rose
Coming off arguably his best season since his injury, Derrick Rose has cemented himself as a 6MOY candidate. He's the experienced veteran point guard every team wants on their bench and more. The only thing that may hold Derrick back is the Knicks' depth at the guard position.
Larry Nance Jr.
Larry should fit in with the Blazers very well as a Swiss Army Knife guy. He was one of the best steal guys in the league in 2021. He's a lob threat and a floor spacer. He's a rebounder. Coming off the bench behind Robert Covington, Larry will have a 6MOY level season in 2022.
Victor Oladipo
After spending time with Indiana and Houston during an injury ridden season, Victor Oladipo finally ended up where he wanted to be: Miami. In his first full season in South Beach, he will likely come off the bench behind Duncan Robinson. Oladipo's two-way ability should put him in the 6MOY race.
Coby White
The signings of Lonzo Ball and DeMar DeRozan will force Coby White to the bench in 2022. His sophomore season was a big improvement from his rookie year, and I expect another jump in his third year. Coby's scoring (and improving passing) will be crucial to Chicago's bench mob (he's the only scorer in their second unit), and he will make a run at 6MOY.
2022 6MOY: Jordan Clarkson
Most Improved Player
Honorable Mentions: Coby White, Darius Garland, Jonathan Isaac, Nickiel Alexander-Walker, Terance Mann, Jordan Poole
Kevin Porter Jr.
In the 26 games he played in 2021, KPJ showed his All-Star potential. Now, in his first full season with Houston, he'll have all the freedom he needs to go crazy. A 20 PPG, 7 APG season is very doable for Kevin and performing like that would put him firmly in the MIP conversation.
Anthony Edwards
The 2021 first overall pick Anthony Edwards had a successful rookie season. Averaging 19 PPG as a rookie doesn't just happen. However, Ant still has room to grow. He struggled with efficiency, shot selection, and defense. I expect him to improve in all of those areas this season, and I think he'll end up in the MIP race.
OG Anunoby
The 2022 season is OG's chance to make a huge jump and become an All-Star level guy. Now that the Raptors have (kinda) entered a rebuild mode, OG will be able to blossom into the player he's shown he can be. He's one of the best wing defenders in the league, and he became an offensive threat in 2021. This season he has the opportunity to average 20 and play that high-level defense, and he will have a serious case for MIP.
Rui Hachimura
With Westbrook and Wall gone, there is no longer a clear-cut second guy on the Wizards (as of now it's Dinwiddie, but that can definitely change). Rui Hachimura is ready to swoop in and claim that role. He has shown he's able to create shots for himself (he has a nice mid-range game), and I think he'll be the second leading scorer for Washington in 2022. Averaging around 18 PPG for a Wizards team that could make a playoff push will earn Rui a spot in the MIP conversation.
Dejounte Murray
I expect huge things from Dejounte this year. Watching him play in 2021, I could tell he's really that guy. He has legit top 5 point guard potential. He's one of the best defenders at the point guard position. His passing and rebounding skills make him a triple-double threat. He's an efficient mid-range shot creator, but the last step for Dejounte is to improve his overall offensive game. He will have all the freedom in the world to do so with the Spurs this season, and he is my pick for 2022 MIP.
2022 MIP: Dejounte Murray
Rookie of the Year
Honorable Mentions: Jalen Suggs, Davion Mitchell, James Bouknight, Cam Thomas, Josh Primo, Sandro Mamukelashvili
Cade Cunningham
I don't have to explain this too much. Number one pick Cade Cunningham will be handed the keys to Detroit's franchise this season. As the starting point guard, Cade will be scoring and throwing dimes at a high level. He's the favorite for ROTY for a good reason.
Jalen Green
Jalen Green is a pure bucket. His time with the G-League Ignite prepared him to play in the league. He'll have the freedom to take any shot he pleases in Houston, and he'll fill up the scoreboard. It will be a close race for ROTY between Cade and Jalen.
Scottie Barnes
Scottie Barnes is a forward who plays like a point guard. Watching him in preseason, he showed great pass vision. He's a pretty unique player (he's been compared to Draymond, but I think Scottie's a better ball handler and will become a better shooter), and I'm excited to watch his career play out and see just how good he can become.
Josh Giddey
Another tall point guard (Cade, Scottie, and Josh are all tall guards picked in the lottery. Crazy), Josh Giddey should be in the ROTY race. Theo Maledon was decent as a rookie for OKC, but Giddey will take his starting spot. He had a strong showing in his first preseason game that makes me believe he can be productive as a rookie. (P.S: Check out his TikTok. It's pretty funny.)
Evan Mobley
Evan Mobley is a special talent. He'll need a little time to grow, but his shot blocking ability and inside scoring should show up right away. He also has shown flashes of outside shooting and passing. I'm curious to see if he will play power forward and start alongside Jarrett Allen, or if he'll come off the bench and play center. Mobley should be in the ROTY conversation this season, but I'm not sure if he'll be a finalist.
2022 ROTY: Cade Cunningham
Defensive Player of the Year
Honorable Mentions: Draymond Green, Bam Adebayo, Joel Embiid, Marcus Smart, Matisse Thybulle, Jonathan Isaac
Rudy Gobert
Rudy Gobert will always be in the conversation for DPOY. He's the best rim protector in the NBA, and the Jazz's entire defense is structured around him. The advanced numbers love him. In the 2021 playoffs, the Clippers proved that it is possible to attack Gobert and win. If that happens in the regular season, Gobert will not win the award. I don't think he'll win it anyways.
Jrue Holiday
Jrue Holiday is the best guard defender in the NBA. He proved time and time again how good he is throughout the Bucks' championship run. He'll be in the 2022 DPOY race as one of the premier lockdown guys in the league.
Ben Simmons
Ben's versatility on defense is second to none. He uses his elite speed to keep up with some of the best guards in the league. Assuming Ben's current situation gets worked out and he plays games this season, my pick for the 2021 DPOY will be in the race for the award again in 2022.
Anthony Davis
Because he didn't perform up to his usual standards offensively in 2021, people have forgotten how good AD is on defense. He's an elite interior defender, and he has the ability to switch on to a guard and be effective. The Brow has been one of the best defensive players in the league for the last few seasons.
Giannis Antetokounmpo
I don't have to explain myself on why Giannis is here. Just go on YouTube and find some of the ridiculous blocks he had in the playoffs. Giannis is a monster on the defensive end, and he'll be in the running to win his second DPOY.
2022 DPOY: Anthony Davis
Most Valuable Player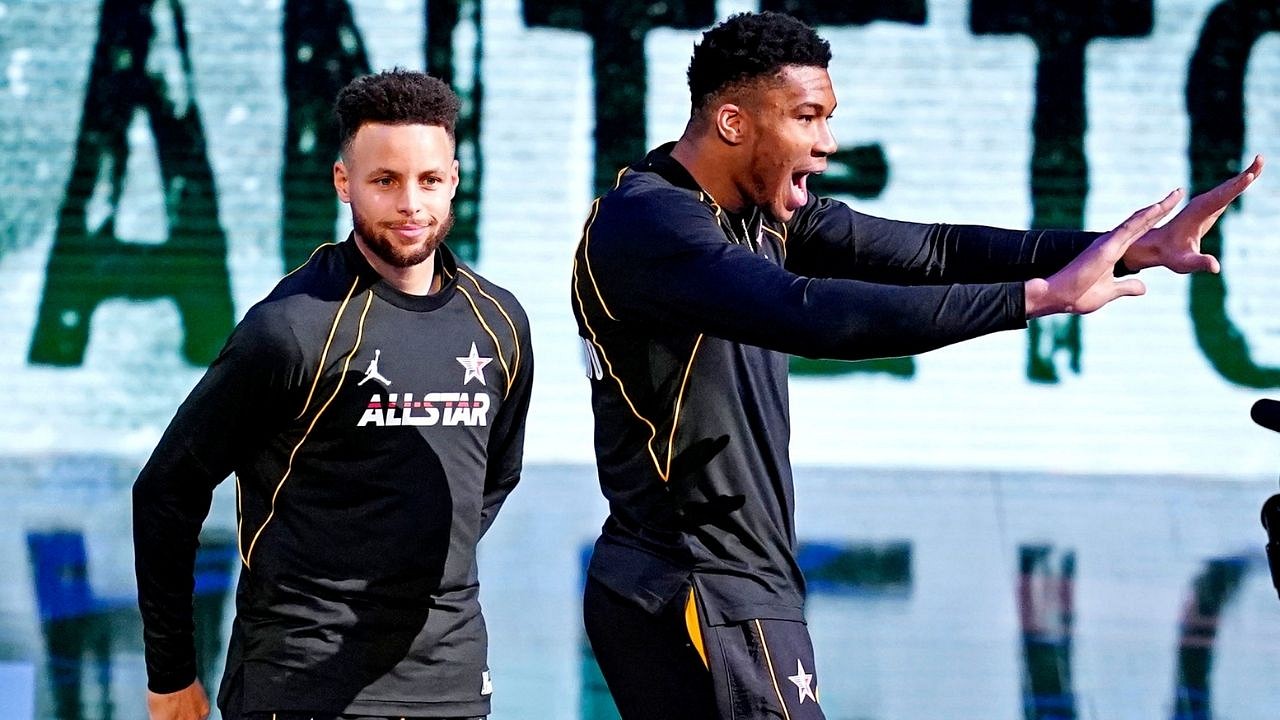 Honorable Mentions: Nikola Jokic, Joel Embiid, Jayson Tatum, Trae Young, James Harden, Damian Lillard, Donovan Mitchell, LeBron James, Luka Doncic
Paul George
Paul George is my dark horse candidate for 2022 MVP. With Kawhi Leonard injured, PG will be the guy for the Clippers. He proved he can lead this Clippers team to winning in the 2021 playoffs, where he took them to the Conference Finals. I think PG will be able to keep the Clippers in a top 5 seed without Kawhi, and that will lead to him having a strong case for MVP.
Anthony Davis
AD was my second choice for MVP prior to the 2021 season. Injuries held him back from playing at that level. This season, assuming health, he will return to the MVP race.
Kevin Durant
The current best player in the world, KD will have a serious shot at winning his second MVP in 2022.
Stephen Curry
Steph's 2021 season was so good that it might have been the best of his career (over his unanimous MVP season). Nothing points to him slowing down in 2022, so he should be in the race for the award once again.
Giannis Antetokounmpo
Giannis is the most dominant player in basketball. Nobody can stop him on offense, and he can stop anybody on defense. I have no idea how he can improve off the season he just had, but he improves every year. I have Giannis winning his third MVP in 2022.
2022 MVP: Giannis Antetokounmpo
Here's my All-League team predictions:
All-NBA First Team: Stephen Curry, Luka Doncic, Kevin Durant, Giannis Antetokounmpo, Nikola Jokic
All-NBA Second Team: Damian Lillard, James Harden, Paul George, Anthony Davis, Joel Embiid
All-NBA Third Team: Trae Young, Donovan Mitchell, LeBron James, Jayson Tatum, Karl-Anthony Towns
All-Defensive First Team: Jrue Holiday, Ben Simmons, Giannis Antetokounmpo, Anthony Davis, Rudy Gobert
All-Defensive Second Team: Marcus Smart, Matisse Thybulle, Draymond Green, Jonathan Isaac, Bam Adebayo
All-Rookie First Team: Cade Cunningham, Jalen Green, Scottie Barnes, Josh Giddey, Evan Mobley
All-Rookie Second Team: Jalen Suggs, Davion Mitchell, James Bouknight, Cam Thomas, Chris Duarte
So, those are my 2022 NBA award predictions! Do you agree? What are your picks? Let me know! Thanks for reading, and see you next time!