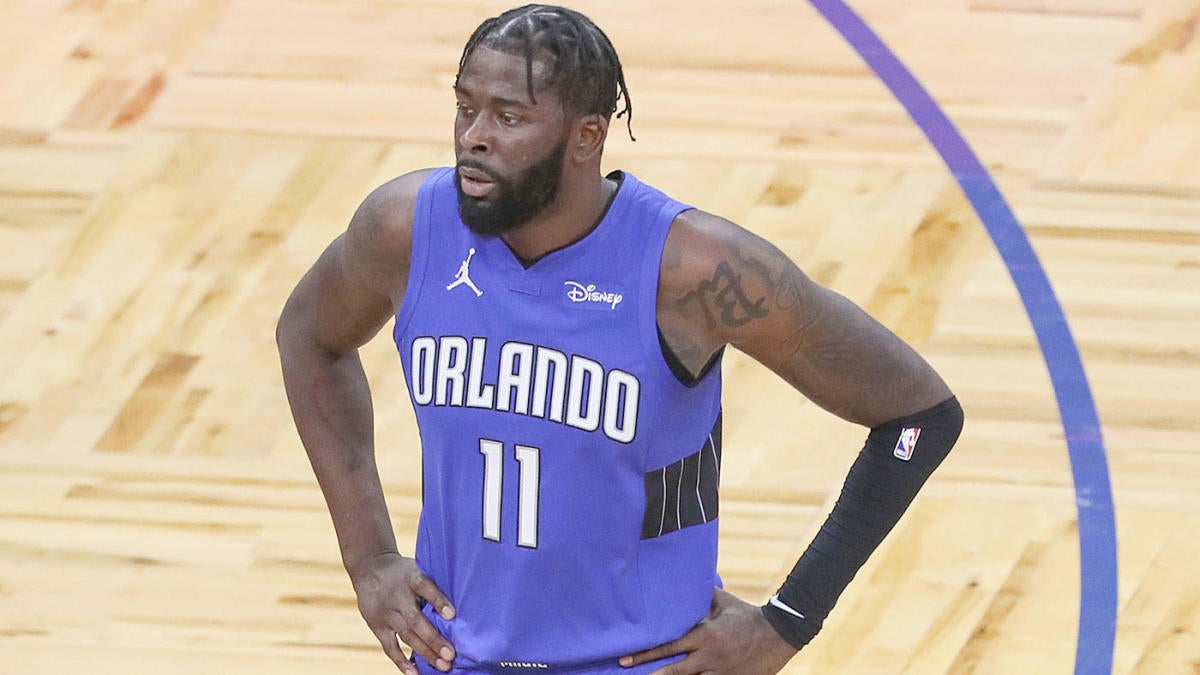 NBA teams rarely finish a season with the exact same roster they began with. A trade or a signing is always made. Contending teams like the Lakers usually leave a roster spot open so they can sign a guy mid-season.
The Milwaukee Bucks did that this season, and on Sunday they picked up former All-Star DeMarcus Cousins from free agency. Personally, I like the pickup, as Boogie will relieve some of the physical pressure that comes with playing center from Giannis and Bobby Portis.
Cousins isn't the only free agent who's capable of making an impact for an NBA team. Today, I'll give you a list of 7 current free agents who I think deserve another opportunity in the NBA.
James Ennis III
In a league where 3&D wings are abundant, I was honestly surprised when nobody picked up Ennis in the offseason. In the 2021 season, he shot 43% from deep in 41 games with the Magic. He's never been a negative on defense either. I would bet money that a team signs Ennis before the season ends. Potential destinations for him include the Lakers, the Bulls, and the Nuggets.
Langston Galloway
In the 2019-20 season, Langston Galloway averaged 10 PPG and shot 40% from three on 5 attempts per game. In the 2021 season, he shot a career-high 42% from three for a contending Suns team. Galloway can flat-out shoot the ball, and I think there's a roster spot for him somewhere. Potential destinations for him include the Mavericks, the Celtics, and the Wizards (all teams who have struggled with three-point shooting). 
Rondae Hollis-Jefferson
Although RHJ's offense is below average, he should be in the league because of his defense. He's been playing high-level versatile defense for years (his defenseive RAPTOR was +2.8 in the 2018-19 season, and +2.3 in the 2019-20 season). Even if his scoring limitations prevent him from seeing major playing time, many teams could use Rondae as a situational defensive guy. Potential teams for RHJ include the Hornets and the Mavericks.
Dwayne Bacon
Although he wasn't the most efficient (40% from the field on 10 shots a game), Dwayne Bacon averaged 10 PPG while playing in all 72 games for the Orlando Magic (50 starts) in the 2021 season. He's shown he has three-level scoring ability, and I think he deserves another chance in the league. He's a low-risk, high-reward type of pickup in my eyes. Potential landing spots for the Baconator include the Cavaliers and the Kings.
Khyri Thomas
Although it was in just 5 games, Khyri Thomas posted averages of 16 PPG, 5 APG, 1.8 SPG, and 1.2 BPG for the Houston Rockets last season. I was disappointed when he was waived prior to the season. He can make an impact on both ends of the floor, and I would like to see him back in the league soon. He could be a really solid depth guy for a playoff team. Potential destinations for Khyri include the Heat, the Hawks, and the Clippers.
Tremont Waters
Tremont Waters is a smart two-way point guard, and he's been balling in the G-League this season. He's a passer (6 APG for the Herd) and a defender (2.7 SPG), and he can score the ball too. I was rooting for him to end up on the Bucks regular-season roster, and I hope he'll find a team at some point this season. Potential homes for Tremont include the Clippers, the Timberwolves, and the Pelicans.
Quinn Cook
A 2-time NBA champ, Quinn Cook has winning experience. He's a knockdown shooter (41% from three for his career) and can provide solid minutes off the bench for a contender (he even started 28 games for the Warriors across two seasons). He's just 28 years old, and he still has a lot to contribute to an NBA team. Potential teams for Quinn include the Jazz and the Wizards.
There are many other free agents that can still contribute in the league. There's veterans like Jeff Teague, Wesley Matthews, and Isaiah Thomas. There's young guys like Mamadi Diakite, Sekou Doumbouya, and Omari Spellman. There's undrafted rookies like Mac McLung and MaCio Teague. The NBA is chock-full of talent, and the guys who aren't on a team prove that.
Which free agent would you want to see on your team? Which guy do you want to return to the league the most? Let me know! Thanks for reading, and see you next time!