With 2021 complete, the Bench Mob Blog has existed for an entire year. That's crazy. To celebrate that, I've gone through all of my past articles and put together a list of my worst takes ever.
I was originally going to include some of my best takes too, but those aren't as fun. I'd rather make fun of myself for stupid things I said.
These takes are ordered from most plausible to "what the heck were you thinking?"
(None are plausible at all though.)
Let's get going!
#10: Jarrett Culver and Josh Okogie will hold back Anthony Edwards
I'll start off with a take from my second oldest article, which is my 2021 award predictions. When writing about Anthony Edwards, I said that Minnesota's logjam on the wing would prevent him from putting up Rookie of the Year numbers. The logjam in question? Jarrett Culver and Josh Okogie.
Ant went on to average 19 points per game and finish second in the ROTY race. Jarrett Culver played just 9 minutes per game across 12 contests.
Whoops. Shoutout Ant.
#9: Picking Cleveland to be the 14th seed
The Cavaliers have surprised everyone. If someone were to say they thought Cleveland was a legit playoff team prior to this season, they likely would have been clowned. Now, I'm the guy who looks like a clown.
I predicted the Cavs would finish 14th in the Eastern Conference and 26th in the league, having a worse record than teams like Detroit and Sacramento. I was really wrong, but I'm glad about it because I've had a lot of fun watching them play this season. Darius Garland and Jarrett Allen are legit All-Star candidates, Evan Mobley is the Rookie of the Year, Kevin Love is reviving his career, and Tacko Fall is on the team. Shoutout Cleveland.
#8: Andre Drummond is a top 60 player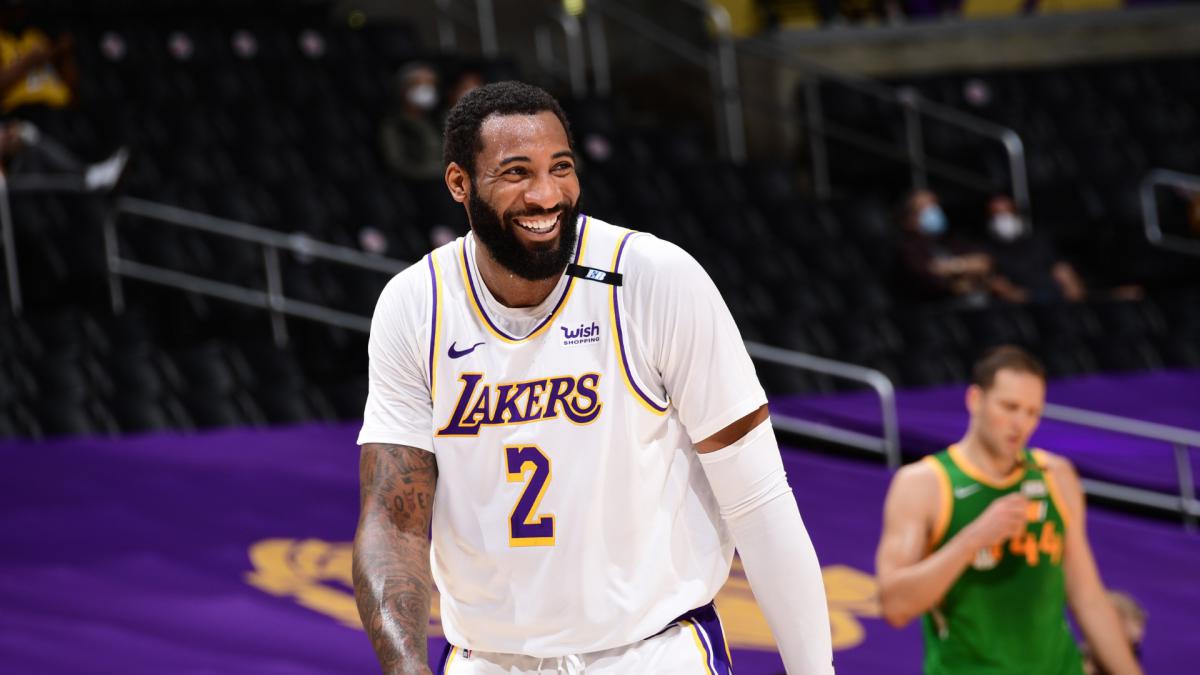 When predicting my top 100 players for the 2020-21 season, I had Drummond at 60th. I put too much stock in his impressive statistics. While Drummond isn't a bad NBA player by any stretch (he's been pretty solid off the bench for Philadelphia), his performance during that season amplified the "stats aren't everything" argument. He's lazy a lot of the time, and he doesn't contribute to winning basketball enough to be a starting center in the league. Shoutout Drummond, though, because I think he gets a lot of undeserved hate (especially from Pistons fans).
#7: Doubting Zion's ability to make the All-Star game
I wasn't doubting his ability to be an All-Star during his overall career, just last season. Due to injuries and team success, I didn't think he could make the 2021 All-Star game. I was obviously wrong, as he was selected to be an All-Star while averaging 27 points per game on excellent efficiency.
#6: Jakob Poetl does nothing
That's a direct quote from my article "I Just Wanted to Talk About the Spurs", which consisted of me showing love to the Spurs and their players. Not Jakob, though. I flat-out disrespected him. While his offensive skill is underwhelming, he's a top-tier interior defender that makes a winning impact for San Antonio every night. I've grown to like him, and I can't believe I made such a ridiculous claim about him. Shoutout Jakob.
#5: Leaving the Grizzlies out of the 2022 playoffs
I did this in both my 2021 and 2022 preseason power rankings. It was a dumb take in both instances, but it was incredibly bad this time. The Grizzlies are the fourth seed in the West so far, and their ability to win even without Ja Morant is an extra spit in the face for this terrible take. Shoutout Memphis.
#4: Devin Booker can't be the best player on a good team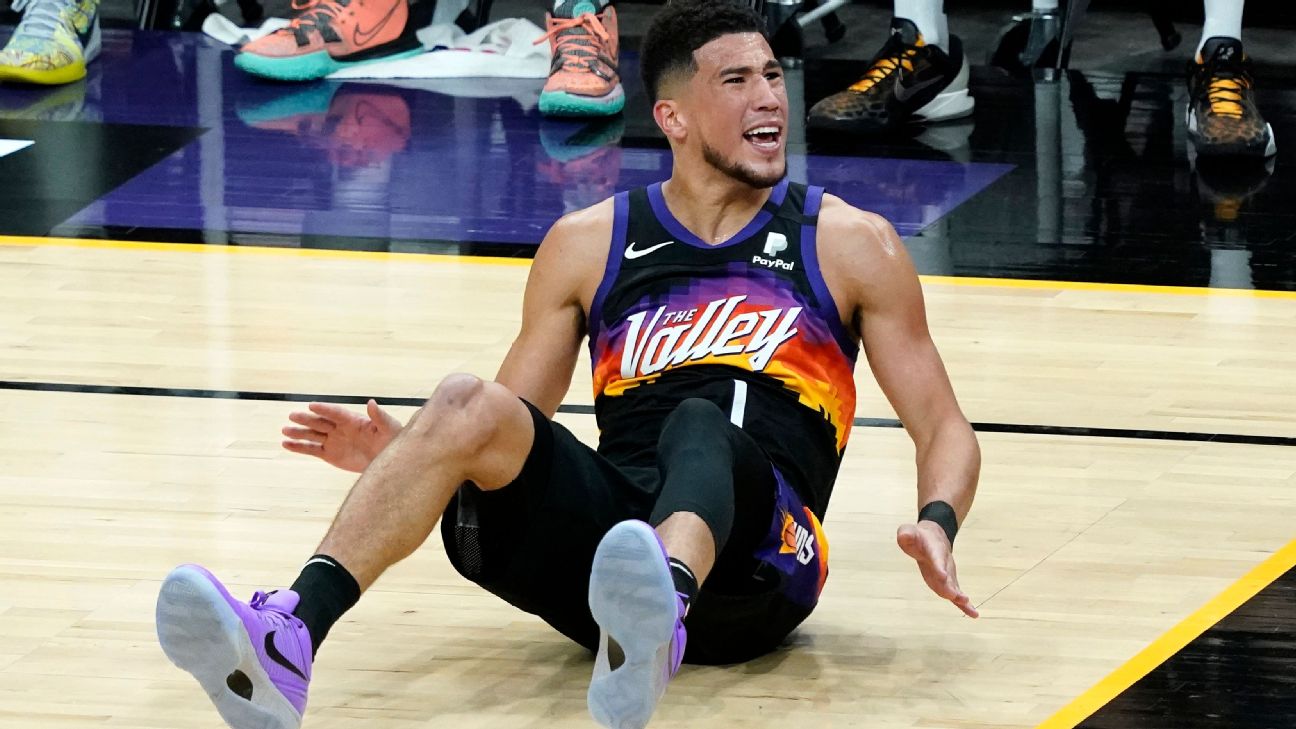 The popular take is that Chris Paul was the best player on Phoenix's 2021 Finals roster. That's true, but this season Devin Booker is the alpha dog in the Valley. I think I watch Book be such an elite second option that I forgot he could be a number one. This take was very ignorant. Shoutout D-Book.
#3: Being a casual when talking about Draymond Green
When predicting my top 100 players of the 2021 season, I placed Draymond Green at 88th. He was coming off a 2019-20 season where he was not his usual self, and because I disliked him at the time I criminally underrated him. Just read this quote from that article:
"So, his numbers will probably look better than they did last year, especially his playmaking numbers (apparently good passers need good players to pass to. I personally think that's false, because freaking Christiano Felicio could average 7 assists if he was passing to prime Klay Thompson)."
That's all you need to read. I was acting like one of the casual fans I dislike so much. Shoutout Draymond Green. You're an All-Star this season.
#2: Picking the Jazz to be the 8th seed
This is from my 2020-21 preseason power rankings. My reasoning for picking the Jazz to finish in the play-in tournament is that their roster didn't improve from the season prior. I had them lower in the power rankings than teams like Toronto, Dallas, Boston, and Portland.
Although they haven't gone far in the playoffs, Utah has been one of the best regular-season teams in the league since this take. Shoutout Utah, I underestimated you guys way too much.
And now, the moment you all have been waiting for, my worst take of all time.
#1: Not putting Jokic in my top five picks for 2022 MVP
Nikola Jokic had just won the MVP, and I decided Anthony Davis has a better shot at winning the award than him. That's a catastrophically bad take. The Joker has a legitimate argument for being the best player in the world, and he is arguably the favorite to win Most Valuable Player once again. Shoutout Jokic.
So, those are my worst takes ever! Hope you had as much fun laughing at me as I did laughing at myself (so laughing with me, I guess). Thanks for reading, and see y'all next time!