The NBA recently introduced the new format for the Rising Stars game on All-Star weekend. This new format pits four teams of the league's brightest young stars against each other in tournament style.
The player pool for those teams is made up of twelve rookies, twelve sophomores, and four prospects from the G-League Ignite squad.
So, today I will be giving you my picks for the Rising Stars game. Let's get going!
(Note: I will not be naming my picks for the Ignite slots. I don't know anything about those guys.)
Rookies
Evan Mobley
It's not very often that a rookie comes into the league as an All-Defense player, but Mobley is on track to do it. He would be the sixth first-year player to do so. Alongside Jarrett Allen, Mobley anchors Cleveland's top-five defense. He has also shown offensive skill, not just as a lob threat, but in creating for himself in the paint and the mid-range. He's my pick for Rookie of the Year as of now, so he's a lock to participate in the All-Star weekend festivities.
Cade Cunningham
The number one overall pick, Cade has lived up to the hype so far. He's scoring an efficient 18 PPG and dishing out 6 APG over the last two months. He put up 34 points, 8 rebounds, 8 assists, and 4 blocks against the Nuggets, a monstrous stat line only matched by rookie Michael Jordan. MotorCade has given Detroit fans something to believe in, and that's why he's an obvious Rising Star.
Scottie Barnes
Another top Rookie of the Year candidate, Scottie Barnes has impressed many with his versatility throughout his rookie campaign. A point guard in a forward's body, Scottie consistently creates shots for himself and others. He's another no-brainer pick.
Franz Wagner
Originally projected as a high-end role player/glue guy, Franz has outperformed expectations. He's showcased All-Star potential in games such as his 38-point explosion against the reigning champion Milwaukee Bucks. He leads all rookies in total points and is second in points per game, and that's why he's a Rising Star
Josh Giddey
There's a graphic floating around the internet from before the draft that lists Giddey's basketball weaknesses. This listing includes ball-handling, outside shooting, shot creation, assertiveness, and on-ball defense. More simply put, the graphic said his weakness is basketball. That is far from true. The youngest player to ever record a triple-double, Giddey is a sensational passer/floor general. He's won all available Western Conference Rookie of the Month awards so far, and there's no doubt that he should play in the Rising Stars game. 
Jalen Green
It's no secret that Jalen Green has struggled to reach his lofty rookie expectations up to this point. There's no reason to overreact though. He has both the talent and the it-factor needed to be a true star in the league one day, he's just not there yet and that's quite ok. Jalen will pick things up soon, and in the meantime, he's still exciting enough to be named a Rising Star.
Herb Jones
"Not on Herb" has become a phrase often used by fans of Herb Jones, and that's because he's another rookie with a legitimate shot at making an All-Defense team. If he doesn't make it this season, it won't be long before he does. Herb's a special defender as well as a quality shooter, and he will be a high-level contributor for years to come.
Chris Duarte
Duarte was the hottest rookie in the league during the first few weeks of the season, averaging 18 PPG while shooting 42% from the field and 39% from three. Although he's cooled down since, he's still been a consistent offensive contributor for Indiana. Another example of why you shouldn't overlook prospects just because of their age, Duarte is a Rising Star despite being the oldest of his class.
Jalen Suggs
Suggs was considered by many to be a franchise-changer from the get-go, but the reality is he's been far from that. Perhaps a victim of overhyping, Suggs came out of the gate as an inefficient scorer and a turnover-prone point guard. He's cleaned things up lately, averaging 15 PPG on 48% shooting across his last seven games. Just like Jalen Green, there is no reason to give up on Suggs now.
Davion Mitchell
Although Off-Night's defense hasn't been as good as Evan Mobley's or Herb Jones's, he's still forcing off-nights. Davion hasn't been the most NBA-ready prospect like I thought he would, but I still think he's one of the twelve best rookies so far and that's why he's on my list (plus, I want him to be involved in an event I'll mention later).
Ayo Dosunmu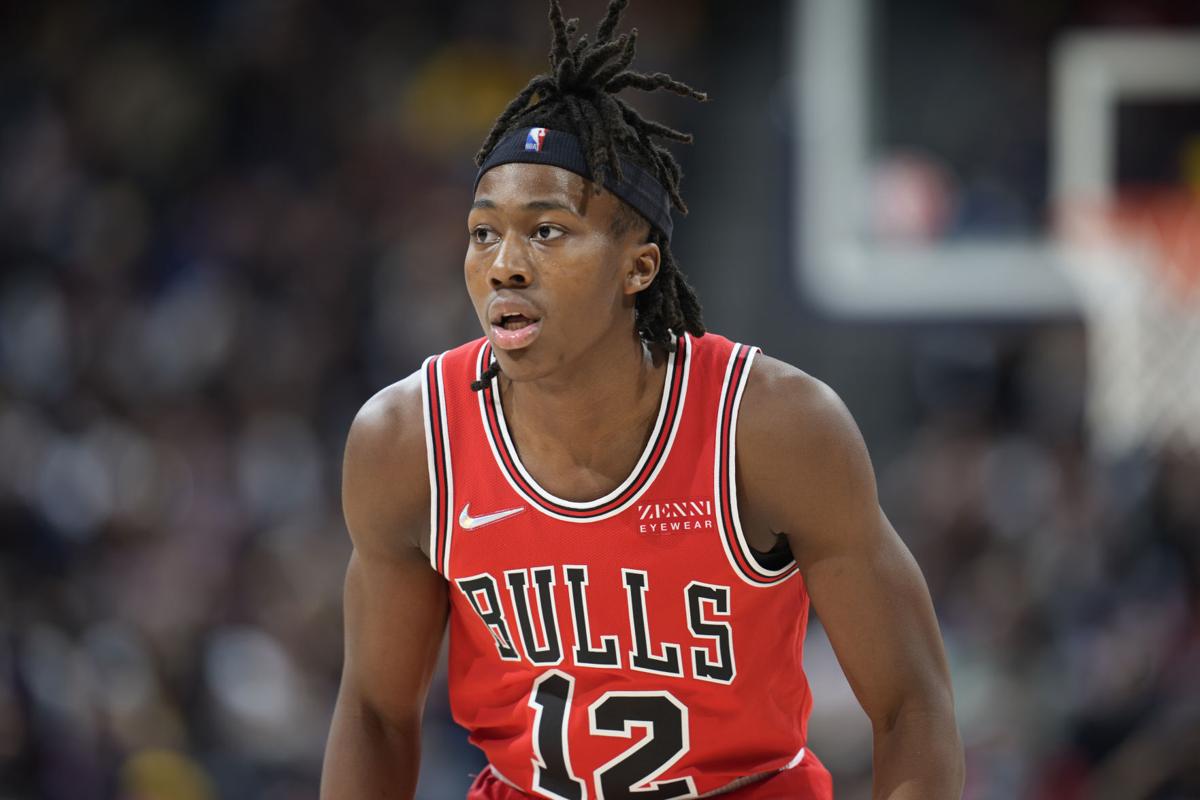 It's honestly catastrophic Ayo fell so low in the draft. There's no reason why a player who was so good in college shouldn't have been a first-round pick. He's been an underrated part of Chicago's success this season, as his incredible efficiency and ability to play three positions make him a valuable member of the rotation. He's shooting 53% from the field, which paces rookies with 150+ field goal attempts. He also has the highest 3P% (43%) among rookies with 50+ deep-range attempts. The Bulls got the steal of the draft in Rising Star Ayo Dosunmu.
Jonathan Kuminga (Fan Vote)
That's right. Kuminga was voted by fans of the Bench Mob Blog to receive the final rookie slot, beating out post-up maestro Alperen Sengun. 19-year-old Kuminga was drafted as a project player, which is reflected by the ups and downs of his rookie campaign so far. He's broken into a bigger role in January, averaging 10 PPG while shooting 49% from the field and an unexpected 41% from deep. (If you would rather see Sengun on this list, you should follow me on Twitter @thebenchmobblog so you can participate in future polls).
Sophomores
Anthony Edwards
Ant has a case to be the most entertaining player in the league. His off-court antics are just an added bonus to his flashy and exciting on-court play. If he isn't driving by you for a powerful poster, he's stepping back to shoot a three that's likely going in. The most impressive part of his 2021-22 performance has been his efficiency. He shoots 9 threes a game (and they aren't easy ones), and he hits 37% of them. He very well could be a participant in the Rising Stars game, the dunk contest, and the All-Star game. Like Ant said in his famous interview, he can do whatever you need him to.
LaMelo Ball
Another sophomore with a legit chance of being an All-Star as well as a Rising Star, LaMelo has built off his Rookie of the Year campaign and blossomed into the best player on a playoff level team. He makes teammates better with his elite floor vision, and he scores the ball at a high level too. As one of the league's flashiest young talents, LaMelo is indubitably going to be a participant in the Rising Stars competition.
Tyrese Haliburton
A 21-year-old with the efficiency and IQ of an experienced veteran, Tyrese has broken out in a big way this season. His numbers aren't much different from last year, but they don't tell the whole story. His play this season has people questioning if Sacramento should move on from De'Aaron Fox, who placed 34th in my top 100 players of the 2021 season list. Tyrese is one of my favorite young guys in the league right now.
Cole Anthony
Cole Anthony puts the star in Rising Star. He's got a swagger and a smoothness to his game that make him a bright spot when watching the overall mediocre Magic. Although his efficiency is down from early in the year, the way Cole plays makes me a firm believer that he will make at least one All-Star game in his career.
Desmond Bane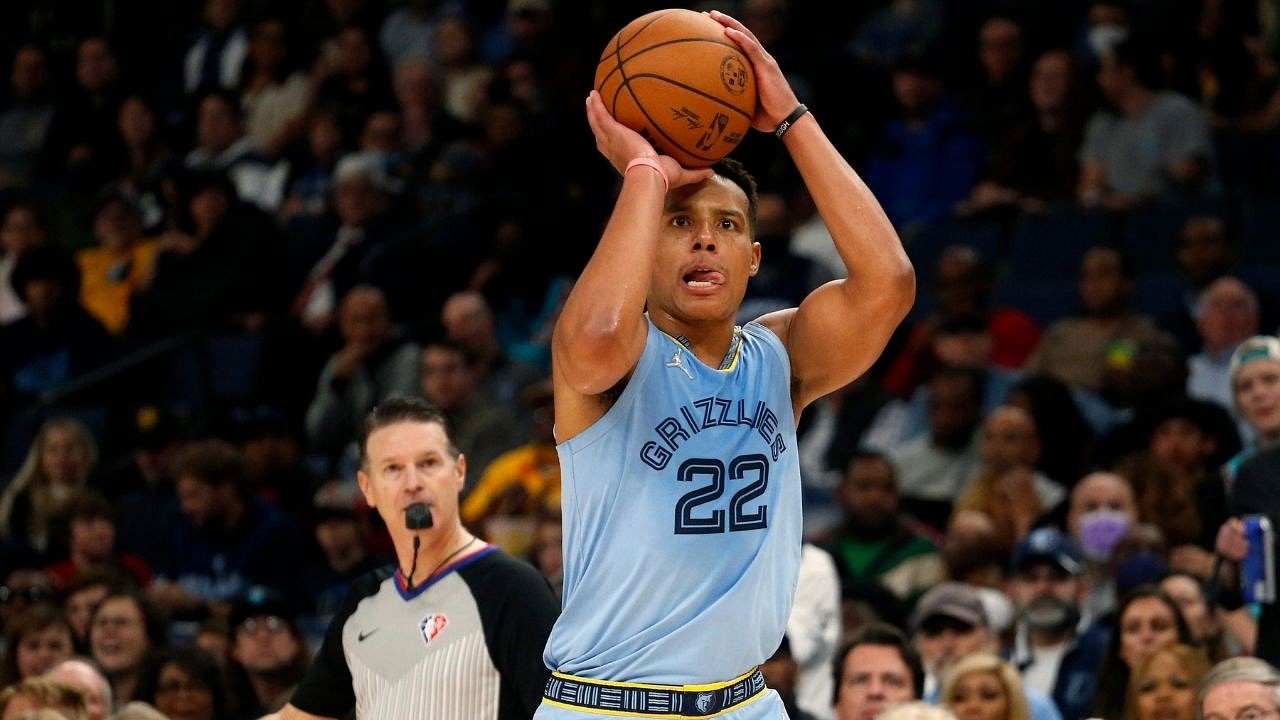 A top candidate for Most Improved Player, the man I wanted the Bucks to draft has been ballin' this season. His very efficient and consistent scoring is a big reason why the Grizzlies are a top team in the West. You could make the argument that he's the second-best player on the team. That's definitely Rising Star worthy.
Tyrese Maxey
With Ben Simmons sitting out, Tyrese Maxey has taken the opportunity and ran away with it. He's improved in just about every major statistical category, averaging 16.5 PPG and 5 APG while shooting 46% from the field and 41% from three. He's another obvious choice.
Saddiq Bey
Along with the six players listed above him, Saddiq Bey is a guy who I think will make an All-Star game one day. That is a reflection of how deep the 2020 draft class is. After a slow November, Saddiq's numbers have crawled out of the gutter. He's averaging 17 PPG and shooting 37% from three (8.5 attempts per game) in January, showing he can be a top option in your offense.
Devin Vassell
He doesn't get the same opportunity as the other sophomores I've named so far, but Devin Vassell has a shot at being just as good as they will be one day. Originally a 3&D prospect, he's shown shot-creation ability this season that will help him become an All-Star in the future. For now, he's a Rising Star.
Jae'Sean Tate
After going undrafted in 2018, Jae'Sean Tate finally got a shot in the NBA last season with the Rockets. It's a good thing Houston took a chance on him because he's become a top-100 level player. He's a fearless finisher at the rim, an energized rebounder, a gritty defender, and has even shown some playmaking ability. So despite being 26, Jae'Sean's versatility earns him a spot in the Rising Star festivities.
Obi Toppin
Obi Toppin is an important part of New York's rotation for one reason: hustle. Obi has a ridiculous motor matched by very few players. He's raw on offense, so overall his game isn't sexy, but he's also a past dunk-contest participant. His high-flying slams need to be showcased as much as possible, so he needs to play in the Rising Stars game.
Isaac Okoro
Okoro, who was picked fifth overall in the 2020 draft, disappointed many with his play during his rookie season. I was included in that group of skeptics, but this season I have seen the light. Although the shooting isn't always there, Okoro plays tenacious perimeter defense on the league's best players. He's also good for a thrilling dunk here and there, so I think he deserves to be in the Rising Stars game.
Immanuel Quickley (Fan Vote)
Just like Jonathan Kuminga before him, Quickley makes this list by the decision of BMB fans. He narrowly edged out Onyeka Okongwu (who was my personal choice, but I figured it would be fun to let you readers be involved). Quickley is a bucket-getter off the bench who can heat up in a second.
Before we wrap this up, I have a few more picks to make. At some point during the Rising Stars challenge, the participants will be challenged to recreate iconic playoff moments. So just for fun, I've selected a few of those moments and who I'd like to see recreate them.
Ray Allen's Game-Tier (2013)
Lebron- Scottie Barnes
Chris Bosh- Evan Mobley
Ray Allen- Desmond Bane
I can hear it now: Barnes catches, puts up a three… won't go, rebound Mobley! Back out to Bane, his three-pointer… BANG!
I'm casting Barnes as LeBron because they're both guards in a forward's body, Mobley as Bosh because Bosh was his common pre-draft comparison, and Bane as Allen because both are knockdown shooters.
The Valley-Oop (2021)
Jrue Holiday- Davion Mitchell
Giannis- Obi Toppin
Picking Toppin to be Giannis feels weird, but it makes sense to have the former dunk-contest participant catching a lob. Davion gets to be Jrue because both are known for their lockdown guard defense.
Damian Lillard's "Bad Shot" (2019)
Dame- Cole Anthony
While Cole doesn't have Dame's limitless range, they do share the clutch gene. I think it would be fun for Cole to recreate Dame's half-court game-winner from the 2019 playoffs. Maybe they could bring out Paul George to guard it.
The Block (2016)
LeBron- Herb Jones
Because he's an outstanding defender, I want to see my favorite rookie pull off LeBron's iconic chase-down block.
The Shot (1989)
Michael Jordan- Anthony Edwards
Something about this just makes sense. I feel like Ant would compare himself to MJ, so this seems like a great fit.
So, those are all of my Rising Star picks! Do you agree or disagree? What iconic playoff moments do you want to see recreated? Let me know! Thanks for reading (and waiting two weeks for a new article), and see you next time!