The All-Star break is approaching, and the All-Stars have been announced. I'm excited because my three favorite players were all selected (Giannis, DeMar DeRozan, and Dejounte Murray).
Last season, I named Bench Mob All-Star teams around this time. The teams were made up of snubs, such as DeRozan.
This season, I'm doing it differently. If you follow my Twitter, you're aware of my Bench Mob Player of the Day awards. Every day, I highlight an unheralded player who had a big game. When I say unheralded, I don't mean a guy like Jakob Poeltl or Jarred Vanderbilt who are commonly referred to as such. Bench Mob players are guys that some fans haven't even heard of. They're nothing more than role players, but they're winning contributors every night for their teams. So this year, I've selected twelve of those players to make up my All-Star team. Without further ado, here are the 2021-22 Bench Mob All-Stars.
Herb Jones (Captain)
Herb Jones has won a league-leading 5 BM POTD awards, and that's why he's the captain of this team. Herb was drafted 35th overall to the Pelicans, and I had never heard of him. His immediate winning impact made me learn his name very quickly. I wrote this article on him early in the season to highlight his All-League level defense. Herb plays hard every night, and so far he's the Bench Mob Player of the Year.
Gabe Vincent 
Gabe Vincent spent his first two seasons in the league on a two-way deal with the Miami Heat. He played 50 games in the 2020-21 season but was an inefficient scorer and not much else. Now playing on a standard contract in his third year, Gabe has broken out into a legit backup point guard. He averages 9 PPG while shooting 39% from deep (5 attempts per game), and he's become a willing distributor averaging 3 APG. Miami's cream-of-the-crop player development has resulted in an extremely deep roster that includes 3 Bench Mob All-Stars. Five-time BM POTD Gabe Vincent is at the top of that group.
Gary Payton II
29-year-old Gary Payton II grinded to get his opportunity. After going undrafted in 2016, he had short stints with three teams prior to when he signed with the Warriors last season. A favorite in the organization, Gary has been extremely valuable off the bench for one of the league's top teams. Just like his dad, he's an excellent defender at the guard position and one of the best steals guys in the association. His 4.0 STL% would top the league if he had played 1,000 minutes this season. He's been a BM POTY candidate all season and is undoubtedly a Bench Mob All-Star.
Cody Martin
Cody is a standout role player for this exciting young Hornets roster. He does lots of things well and can slide into any lineup. He's a good defender, he shoots the three at a 41% clip, and he can pass a little (he averages almost 3 APG, but has dished out 5+ eight times this season). He won his first of four BM POTD's by taking back-to-back clutch charges against James Harden. Cody is a player every team would love to have.
Keita Bates-Diop
Another success story for Coach Pop and San Antonio's player development staff, 2018 second-round pick Keita Bates-Diop has blossomed into a solid rotational piece for the young Spurs. He's a tough-nosed player who defends, hustles, and finishes at the rim. He played the game of his life the day before Christmas, dropping 30 points on a perfect 11-11 shooting in a win over the Lakers. I've enjoyed watching Keita play this season and that's why he's a Bench Mob All-Star.
Amir Coffey
Especially post-trade-deadline, the Clippers are one of the league's deepest teams. Breakout third-year forward Amir Coffey is one of the players providing that depth. In his 20 starts this season, he's put up 13 PPG (49% from the field, 43% from three) while posting enough assists, rebounds, and steals to make him a viable fantasy pickup. He's on a two-way deal this season, but will definitely earn a full contract this offseason.
Omer Yurtseven
The second Heat player on this team, Yurtseven has impressed with his tenacious rebounding. He had a ridiculous 14 game streak of grabbing 10+ boards, one of the longest runs by a rookie ever. The 23-year-old Summer League standout has become a legit backup big for one of the toughest teams in the league. 
Caleb Martin
What a season it's been for the Martin twins. The two parted ways for the first time in their young NBA careers last offseason, and both of them developed into high-level role players. Although his offensive game is slightly more limited than his brother's, Caleb has an equal defensive impact for one of the league's best teams in that category. He's won just one BM POTD, but he's had the impact of a Bench Mob All-Star.
Stanley Johnson
As soon as he signed his first 10-day with them, it was obvious that Stanley is the type of player the Lakers needed. He plays with grit and energy (especially on defense) that makes him easy to root for. He's not the missing piece that will bring another 'chip to LA, but hopefully the juice he brings will become contagious.
Jaylen Nowell
Despite playing fewer minutes per game this season than he did last, Nowell has proven to Minnesota fans that he has a place in their future. He has obvious talent on the offensive side of the ball and will be a contributor on that end for a long time. Because he plays in a small market, he's overlooked by the average fan, but he will show out once he gets the minutes he deserves.
Javonte Green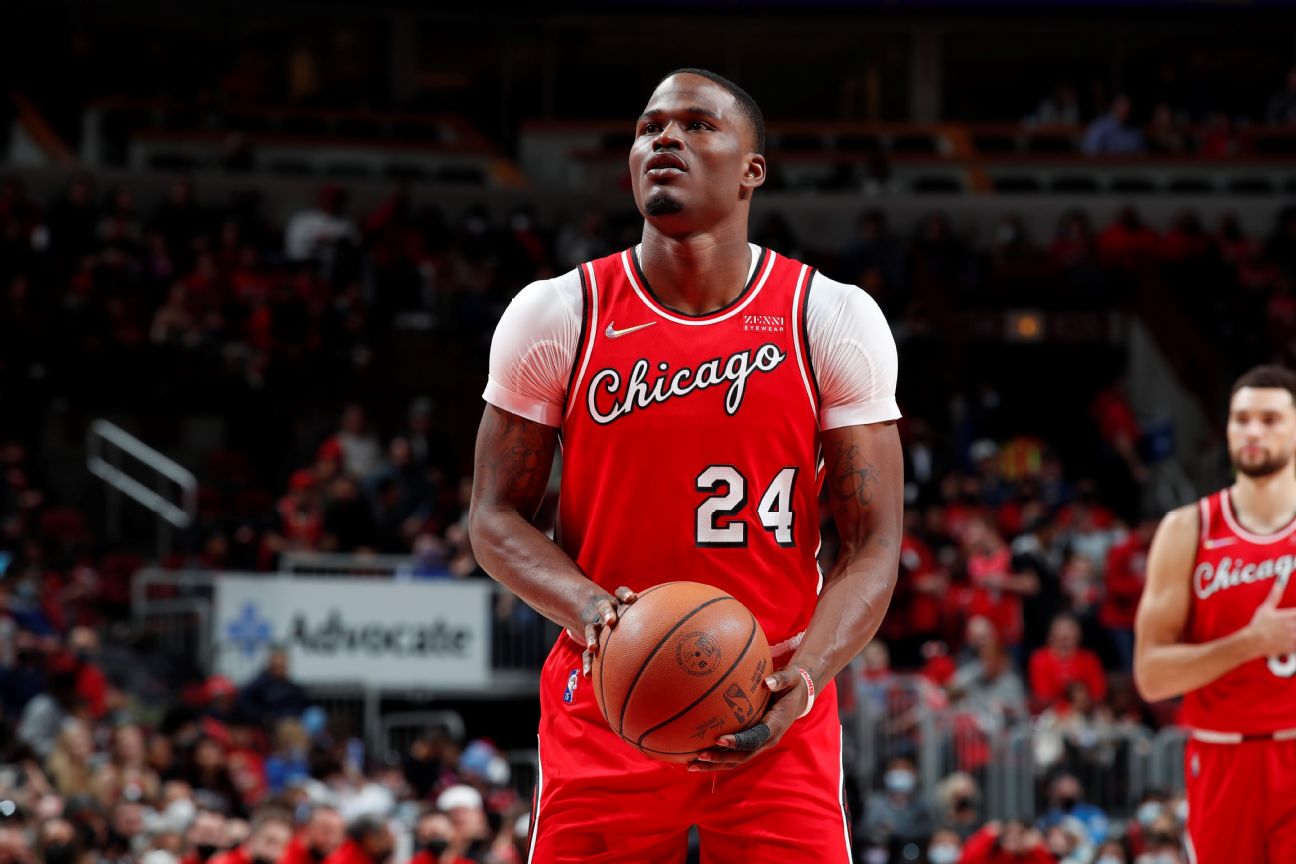 After beginning his career as a lower rotational piece in Boston, Javonte has found a home in Chicago. He's started 28 games for a playoff contender because he guards the opponent's best player every night and takes pride in doing so. He also throws down high-flying slams that should land him in the Dunk Contest soon. 
Duane Washington Jr.
Rounding out my All-Star team is three-time BM POTD Duane Washington Jr. The undrafted rookie impressed me during Summer League with his scoring ability, and that's translated to the league. In the month of January, he averaged 11 PPG on 40% from deep. He's a three-point sniper, and he will always have a spot in the league because of it. 
So, those are my 2021-22 Bench Mob All-Stars. If you hadn't heard of any of those guys, you should watch them play sometime. Every single one of them is a legitimate rotational piece in the NBA. They are the unsung heroes of your favorite teams.